You Season 4 Part 2 Review: Joe Goldberg is Back in Action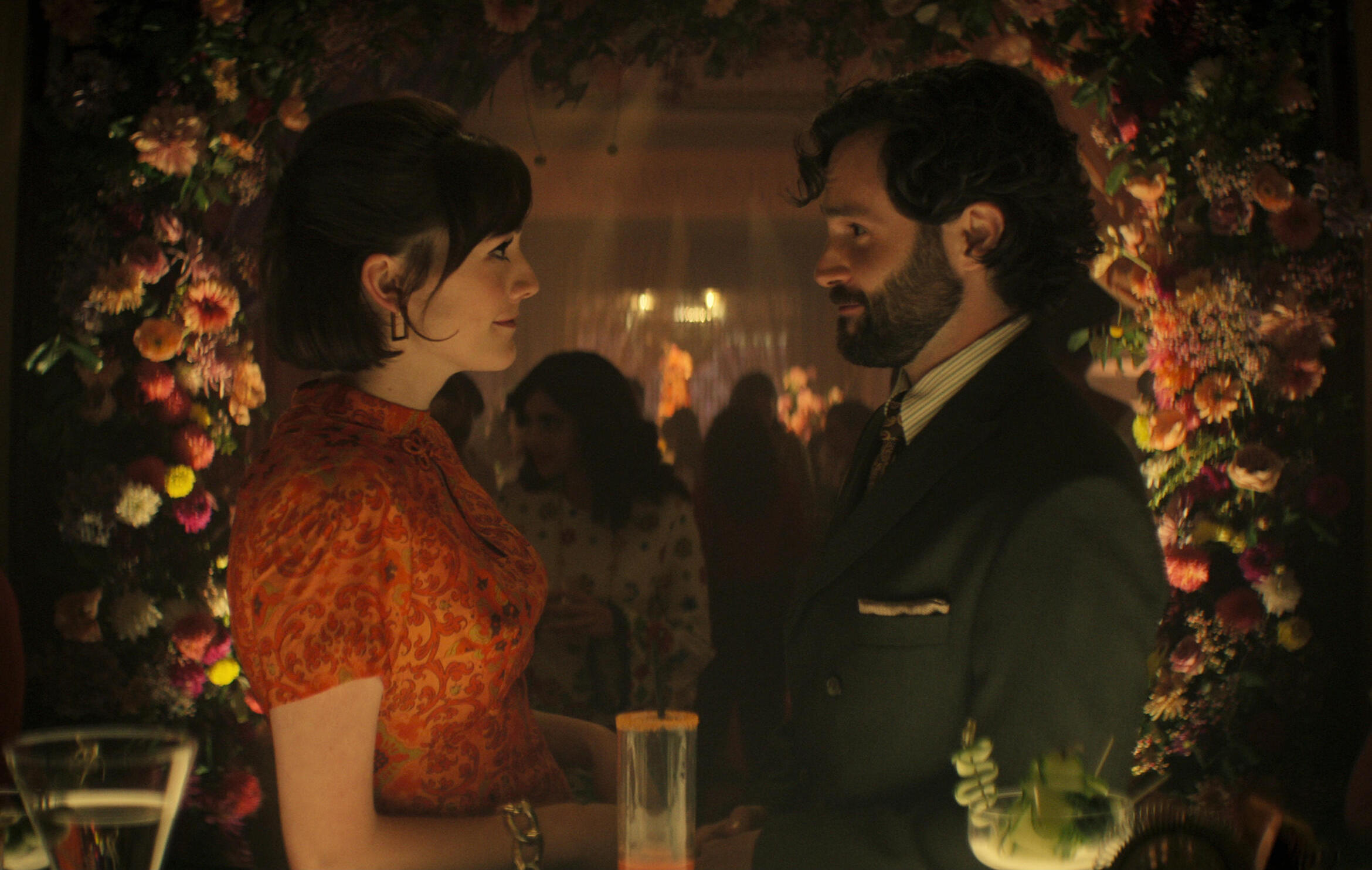 kloiu sysjl jdusf dddjkf cccds
"You" Season 4 Part 2 returns this March, still with Jonathan Moore aka Joe Goldberg in London, England. Part 1 was released last February, it was quite surprising for loyal viewers of "You" how this thriller series starring Penn Badgley underwent a genre change. Where Joe is shown to be no longer pursuing love, he has a new enemy, namely a serial killer known as Eat the Rich Killer.
Killing a series of new characters around Joe because he was hanging out with the upper class in London. Until finally Joe's investigation leads to the figure of Rhys Montrose (Ed Speleers), a politician who is running for mayor.
"You" Season 4 Part 1 itself is not the best season because it has a presentation that is very far from the previous seasons. "You" always has a city background with a distinct lifestyle. Starting from New York, Los Angeles, to affluent family housing in California. London certainly invites high enthusiasm for this 4th season.
It's even more exciting to see the characters during the promotional period look more diverse and lively. Unfortunately, the changes in Part 1 made this series feel bland. However, "You" Season 4 Part 2 returned to surprise audiences again.
You Season 4 Part 2
The Surprises Have Been Saved for Part Two
"You" Season 4 ultimately consisted of 10 episodes in total, with each of the five episodes divided into two parts. After five bland episodes, it turns out that the real madness just started entering episode 6. There isn't too much to reveal in this review.
This season's plot twist will be more entertaining if it is experienced by the audience without spoilers. Part 1 has seen many changes for this series written by Sera Gamble. Part 2 is a mix of old patterns with new twists that take Joe Goldberg's thriller arc to the next level.
This is why the trend of dividing series into many parts tends to hurt the season momentum of a series. Part 1 in February received a low rating. However, the accumulated rating must be divided in half just because Part 2 was just released in March. Even if put together, "You" Season 4 can get better reviews and solid ratings. Indeed, not all series are like this, for example, the kdrama "The Glory" which also airs on Netflix. Part 1 has presented an enchanting plot, then Part 2 has increased the intensity of the drama. While "You" this season has a plot that doesn't fit into a two-part release.
Joe Goldberg's Increasingly Extreme Character Development
When we think that Joe Goldberg has changed and actually makes this series start to feel bland, Part 2 takes Joe's character development to a more extreme path. At this point, "You" may have lost that romantic side for terrible reasons, because something went wrong with Joe from the start.
Now entering its fourth season, maybe it's time for fans who admire Joe's figure to no longer romanticize this character with a complex mental state. Joe Goldberg is truly the perfect anti-hero. If Taylor Swift said, 'It must be exhausting always rooting for the anti-hero', this phrase is perfect for representing fans of the current "You" series.
If Part 1, almost all of the new supporting characters didn't have an interesting charisma, then there was development in Part 2. Ed Speleers as Rhys Montrose also finally looks attractive in Part 2. Speleers' appearance finally looks balanced with Penn Badgley, both of them appear like two partners in crime with the change of essence in this Part 2 plot. The dialogues and arguments that took place between the two of them were even more enthralling.
Kate Galvin (Charlotte Ritchie), who has been attractive since Part 1, also has more portions with Joe entering Part 2. The other side of her figure as an independent, intelligent and cold woman also contributes to Joe's story. Only the love plot between Phoebe and Adam remains obscure and distracting around the main plot.
You Become a Thriller Series with a New Format
"You" Season 4 Part 2 is no longer trying to have the same format as the previous seasons. At least Part 1 still has flashback scenes that are consistent even though they feel lacking. Part 2 has minimal flashback scenes that are typical of the episodes of this series. There are additional new scenes that are more interesting than Part 1 because they are part of the plot twist.
More and more new feelings and impressions are experienced by fans of the series. However, this change in pattern is enough to affect the plot as a whole which eventually leaves several plot holes. Not as neat as the previous seasons.
Starting from the romance thriller from the first season, until now entering the fourth season, "You" is thicker with the feel of a thriller without romancece because we are getting to know Joe better. Who knows where else we will be taken by Joe in the next season, if there is one. What's interesting at the end of this season is how we see that so far Joe's biggest enemy is himself.