This YouTuber Explains Kim Seon Ho's Kindness, Very Friendly Wants To Come To The Waiting Room
On Wednesday (27/10), The Comments Made By Youtuber Ib-Jjal-Beun-Haet (입짧은햇) During His Old Live Broadcast In December Last Year Were Discussed Online Again.
A Youtuber shared his unforgettable meeting with Kim Seon Ho at an event. He revealed how well the actor treated him, saying, "He was the first celebrity to come to my waiting room."
While the disclosure of Kim Seon Ho's ex-lover claiming that he was forced to have an abortion by the actor is allegedly false, stories about Kim Seon Ho's good personality are being re-examined one by one. On Wednesday (27/10), the comments made by Youtuber Ib-jjal-beun-haet (입짧은햇) during his old live broadcast in December last year were discussed online again.
During the live broadcast, the Youtuber expressed his gratitude to Kim Seon Ho, whom he met on tvN's " Amazing Saturday ". If I remember correctly, I think Kim Seon Ho was the first to come to my waiting room and greet me."
He continued, "It was the second time he appeared on 'Amazing Saturday', the first time he came with Moon Geun Young . He was still a rookie at the time, so not many people knew him. However, the staff's reaction was completely different when he appeared on the show. the event for the second time. We had to stand in line to take pictures with him."
After the report on the distorted truth in the Kim Seon-ho scandal was published on October 26, public opinion has turned around. Therefore, the Youtuber's comments about Kim Seon Ho were dug up again for discussion.
On that day, Dispatch revealed that Kim Seon Ho was often pushed into difficult situations because of his ex-girlfriend's lies about meeting other men and her obsession with luxury goods. In addition, it is also said that the decision to abort the child was made with the consent of Kim Seon Ho and his ex.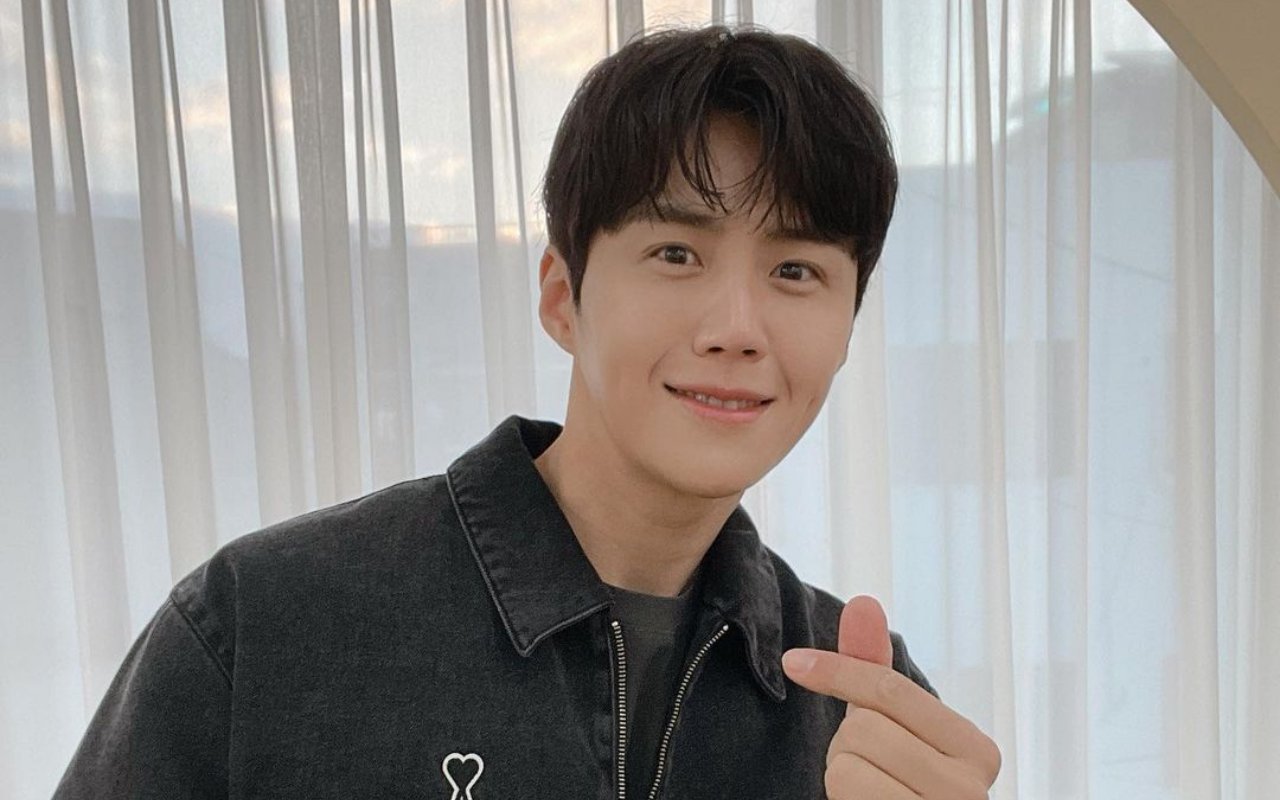 Take Part In Speaking Out, College Friends Reveal Kim Seon Ho's Real Personality And Photo Evidence
A Revealed That He Was In The Same Class As Kim Seon Ho While Studying At The Seoul Institute Of The Arts During His Second And Third Years. He Talked About The Actor's Personality When He Was In College.
Another alumnus of the Seoul Institute of Arts claimed to be a friend of Kim Seon Ho and talked about the actor's personality when he was in college. This is referred to as support for Kim Seon Ho, who is in the middle of a forced abortion scandal.
A, who claims to be an alumni of Kim Seon Ho's campus, said, "I read an article entitled 'Opinions of alumni Kim Seon Ho' and decided to tell you what I experienced myself."
A admitted to posting on an online community for the first time, and revealed that he was in the same class with Kim Seon Ho in his second and third years. They even produced a stage play together.
A said, "There was an article that said when Kim Seon Ho was in the Department of Broadcasting and Entertainment at the Seoul Institute of the Arts, he liked to drink alcohol and clubbing and liked to play with girls like he is now. At least the Kim Seon Ho I know in college is different from the content of the article."
A also added, "He is a mood maker who makes everyone laugh, many like to follow and adore him." In conclusion, "Kim Seon Ho is a savior for me. He has helped me three times in just two years."
At that time I was scolded by the professor for hours because of my actions during the stage play production, and the atmosphere became serious. At that time, Kim Seon Ho, who came late for rehearsal, asked permission to take me out before he comforted and advised me, saying , 'That's just the way the professor talks.' Thanks to him, I overcame the dangerous time and finished the job well."
A continued, "When I almost had a big fight with a drunk student at school, Kim Seon Ho appeared and stopped the fight. He let me sit down and gave me a moral education. He was going to sleep at home but suddenly heard a loud noise that resembled mine, so he came out to check if it was me."
Thanks to Kim Seon Ho, the situation was solved, and there were no big fights," he said.
A then told another story, "You may think the story in this post is not a big deal, but that's because I can't write a lot of content in a short post like this. Kim Seon Ho is not obligated or responsible to help me, but he does it anyway. ."
"He told me the reason was that he wanted to approach me first. In at least the two years I've known him, I've never seen him lose his temper, cuss or punch anyone just because he doesn't agree with someone else's opinion."
Finally, A explained the reason for writing this post, "I want to let everyone know that Kim Seon Ho was not that kind of person during his college days. I'm sure many people may find my post uncomfortable, but I'm still leaving this message here to help you understand. a little bit of truth."
Along with the post, A added a photo of their college days to state the credibility of his words. Kim Seon Ho looks very young in the photo.