'Squid Game' Again Reaps Controversy After Being Considered Degrading Women
In Addition To Fame, 'Squid Game' Also Garnered Controversy In Which The South Korean Media Judged That Several Scenes Had Put Women In Inappropriate Positions.
Although " Squid Game " is currently being loved by Netflix users around the world, this drama is not free from controversy. After being accused of imitating a Japanese manga entitled "As The God's Will" and " Alice in Borderline ", this time the drama directed by Hwang Dong Hyuk was accused of objectifying women's bodies by local media, Ten Asia .
"Squid Game" which was released on September 17 tells the story of people who are caught up in financial problems and participate in survival games to win a lot of money. They risk their lives in order to change fate.
Read More…
Forever Purge
Crayon Shin-chan: Shrouded in Mystery! The Flowers of Tenkazu Academy
Once Upon a Time in Hong Kong
All the Dead Ones
Ice Road
Along with its popularity, it is not surprising that "Squid Game" has also received mixed reactions. In particular, some netizens criticized the drama starring Lee Jung Jae and Park Hae Soo for portraying women in an inappropriate or appropriate way.
In addition to plots where female characters use their bodies sexually to gain power, there are also scenes where men make sexist jokes or demean women. The drama also highlighted scenes where women's bodies were vandalized for the purpose of organ smuggling. In addition, comments about gang rape are also considered excessive.
Above all, the most shocking scene is that of placing a woman with a body painted like a leopard like a piece of furniture. They were treated like ornaments in a VIP banquet hall. It appears a man uses a woman's chest as a pillow and puts her feet on the back of a woman who is kneeling on the floor as a footrest.
Even more disappointing, there were no female customers among the VIPs where all were men. In addition, there is also a scene where a woman is attacked for wanting to be independent and runs away until she is ridiculed like Yu Gwan Sun (a South Korean independence activist). The comments were deemed inhumane for using the name "Yu Gwan Sun" to mock others.
Despite the "Squid Game" having a satirical purpose in the current social situation, the South Korean media is questioning the need to objectify the female body. What do you think?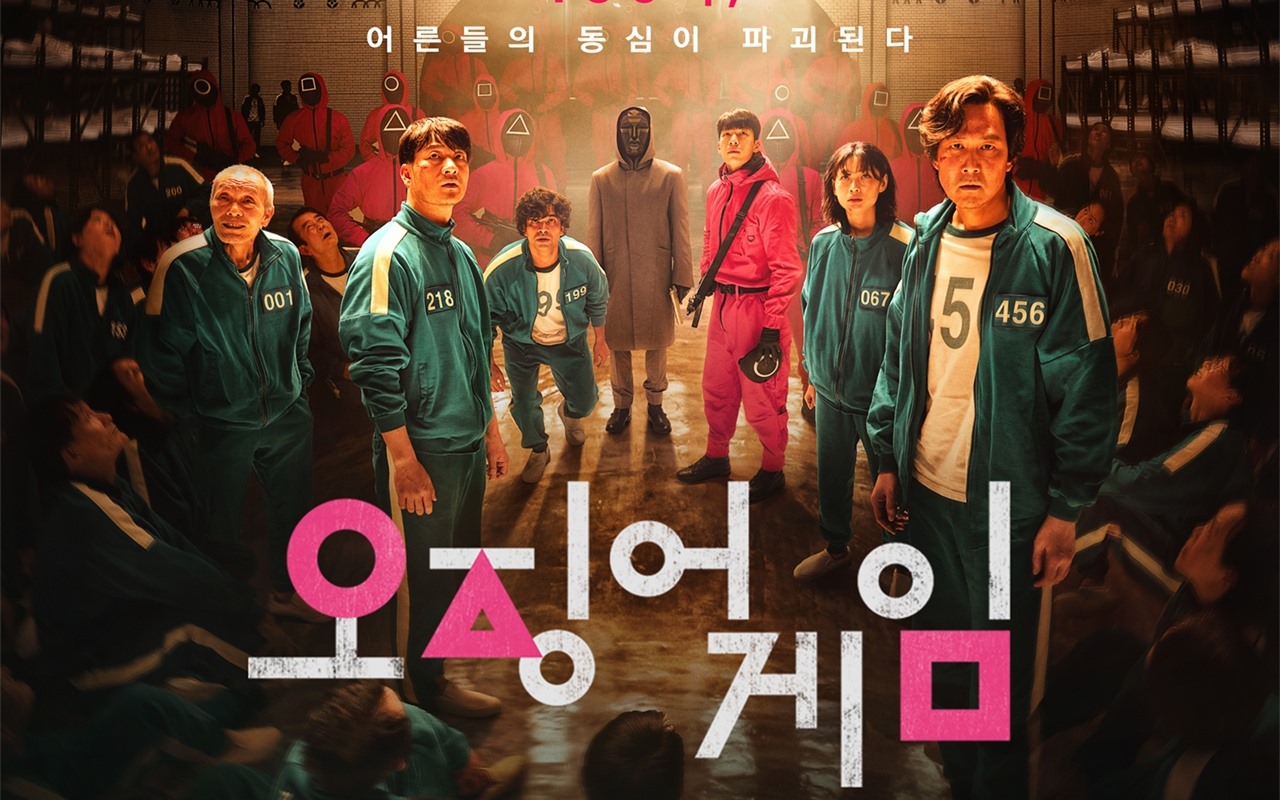 Victims Of 'Squid Game' Phone Number Owners Complain, Netflix Threatened To Imprisonment
In The 'Squid Game', Business Cards Are Given To Potential Participants In The Survival Game. They Must Call The Phone Number Listed On The Card In Order To Be Invited To The Game.
" Squid Game " is now gaining popularity in various parts of the world. This drama even managed to become the first K-Drama to reach number one on the US Netflix ranking list. But apparently there is one person who suffers because of the popularity of "Squid Game".
In the "Squid Game", business cards are given to potential participants in the survival game. They must call the phone number listed on the card in order to be invited to the game.
Read More…
Jang-Gae
Mogadishu
Copshop
Caveat
In The Trap
Unfortunately the production team of "Squid Game" made the mistake of taking the first three digits of the number instead of the middle number or 4.
However, if only the last eight digits are provided without an area code, chances are the call will be connected automatically if you are in the area. The actual owner of the phone number gave a statement to Money Today, claiming that they had been harassed by "Squid Game" viewers.
It's a number I've been using for over 10 years, so I'm quite surprised, said the victim.
There are more than 4,000 (viewer) numbers that I had to remove from my phone and it got to the point where people were reaching out without a care day and night out of their curiosity, my cell phone battery drained and died.
The victim then revealed the contents of the message he received from a curious viewer. There was a hot drama recently called 'Squid Game' which was produced by Netflix and on the invitation card there, an eight digit (censored) phone number was written, the message reads.
I thought of course the production team would take precautions. I'm sorry. The number appeared in episodes 1 and 2. You can confirm it at about minute 23: 44 for the first episode. I apologize once again for calling you late at night, concluded the message.
Unfortunately for Netflix, disclosing someone's personal information such as their phone number, is prohibited by law. A lawyer consulted by the media claimed that while it is difficult to say without a proper verdict, there are indeed parts where they have violated the law.
Netflix could face a hefty fine or face jail time. The production team, Siren Pictures, and Netflix have yet to be contacted by the media. However a representative from Netflix made a statement saying that they take all issues into account and will try their best to resolve them.