'Snowdrop' Players Enjoy Promotion Amidst Controversy Of Historical Distortion Becomes The Spotlight
'Snowdrop' Tells The Love Story Between A North Korean Spy Disguised As A Student Im Soo Ho (Jung Hae In) And A Student Named Eun Young Ro (Jisoo).
" Snowdrop " since before it aired has drawn controversy because it is considered to be distorting South Korean history. Because this drama takes place in 1987, when South Korea was ruled by a dictatorial government.
"Snowdrop" tells the story of a North Korean spy disguised as a graduate student, Im Soo Ho ( Jung Hae In ). The handsome boy is in danger of being hunted by NSA government agents.
In a bloody condition after a car accident, Im Soo Ho managed to enter the female dorm where Eun Young Ro ( Jisoo BLACKPINK ) lives , a student majoring in English Literature. The beautiful woman decides to take care of and hide Im Soo Ho in the midst of danger of being watched.
In the midst of this controversy, the main players of "Snowdrop" such as Jung Hae In, Jisoo and Kim Hye Yoon apparently continued to actively promote. The three even gathered in the comments column of Jung Hae In's Instagram account to promote the premiere episode.
The behavior of these "Snowdrop" players apparently reaped a lot of negative comments from South Korean netizens. "Wow, there's no way they didn't search for their own drama and saw a post all criticizing him for historical distortion and they did that?" wrote one netizen.
"We need to get rid of the actors appearing here completely. It's a real personality problem that they only care about gaining popularity and making money while insulting the people who brought the democratization movement," continued another.
On the other hand, as soon as the premiere episode aired, a petition to stop "Snowdrop" appeared. Despite this historical
fact, making dramas with such content clearly undermines the value of the democratization movement," the petition author said.
However, until this news was revealed, the "Snowdrop" had not yet responded.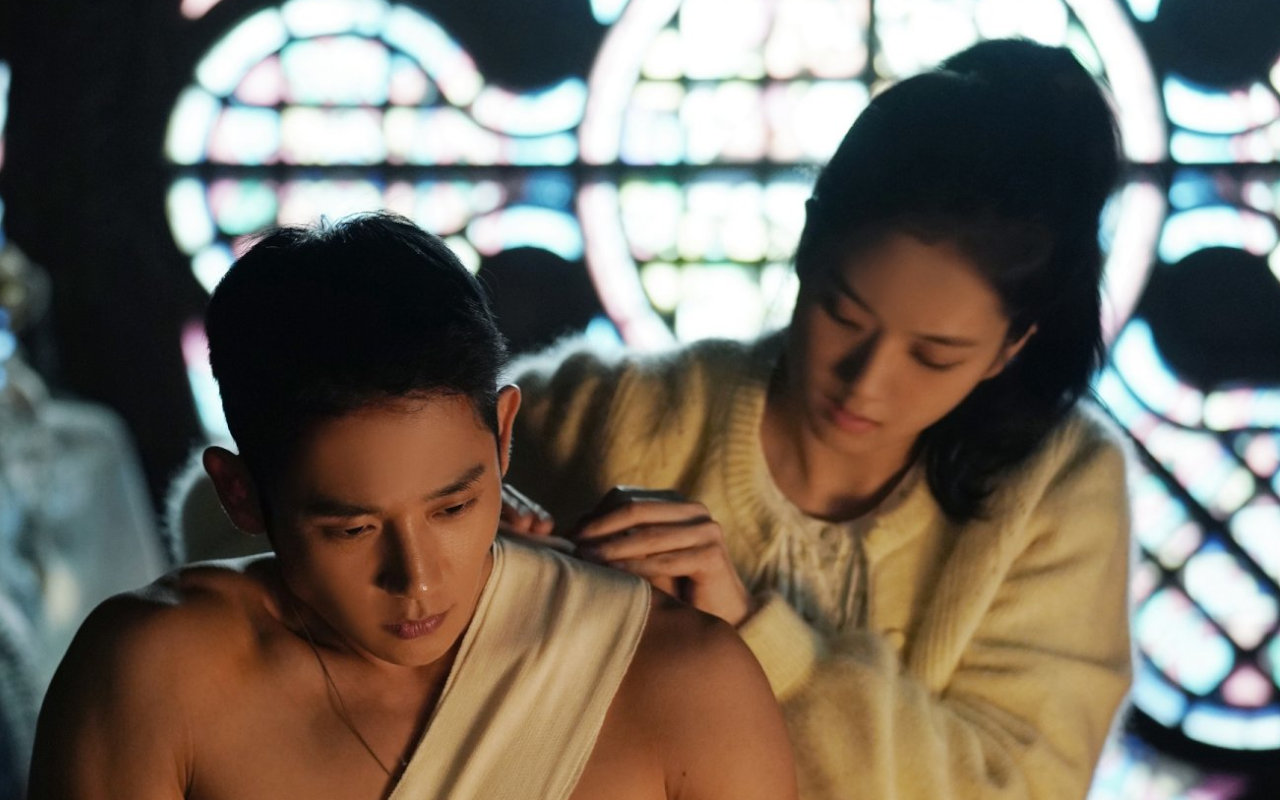 'Snowdrop' Is Considered Insulting To Korean History, Youth Organizations Are Ready To Go To Court
A Korean Youth Organization Announced That It Will Apply To The Seoul Western District Court To Ban The Screening Of 'Snowdrop'. Here's The Full Statement.
The historical distortion controversy of BLACKPINK's Jisoo drama ( Black Pink ) " Snowdrop " is becoming more and more serious. Because The World Citizens' Declaration, a youth organization, announced that they would apply to the Seoul West District Court to ban the screening of "Snowdrop".
Lee Seol Ah as Co-CEO of The World Citizens' Declaration stated, "I was surprised that a drama that seemed to glorify state violence was broadcast and even exported via OTT (online video service) services."
"It appears to be defending the National Security Agency's past 'spy eradication' campaign by trying to suppress democratic protests and including scenes where spies are misunderstood as democratizing figures. This is clearly an insult to those who have faced military dictatorships," added Lee Seol. Ah.
He later said, "Such broadcasts broadcast through major channels with great influence will instill a distorted view of history for generations who have not experienced that particular historical experience."
"I really hope the courts will stop this kind of humiliation against the victims and convey the message that state violence cannot be tolerated by issuing an order."
Meanwhile, The World Citizens' Declaration will submit this request on Wednesday (22/12) tomorrow. On the other hand, a national petition urging the suspension of "Snowdrop" has won the approval of more than 200,000 people. That's why the South Korean government is obliged to take further action regarding this issue.