Rafa Nadal's father asks him to withdraw from the match
The tennis player has suffered abdominal discomfort during the quarterfinal match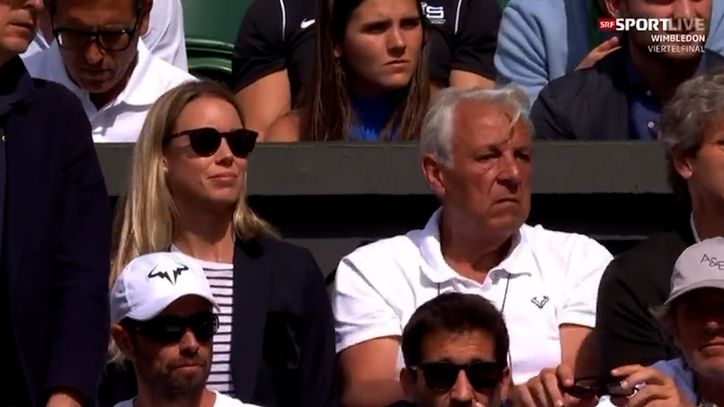 Rafa Nadal is making his mark at Wimbledon . The Spanish tennis player is characterized by being a fighter and never giving up a game, even if he has physical problems. Nadal has given a scare to all of Spain when, during the quarterfinal match against the American Taylor Fritz, he has shown several abdominal discomforts.
Nadal has had to retire to the changing rooms, leaving an uncertainty in all the spectators. The tennis player's father asked him to withdraw with a gesture from the stands. Sebastián Nadal was aware that his son was not well and the last thing he wanted was for the injury to get worse .
However, Rafa once again gave a lesson in courage to all of Spain and jumped back onto the track after a break in the changing rooms. The stands melted into an ovation directed at the Majorcan tennis player.
His sister Maribel also made gestures from the box nodding to Rafa's poor physical condition, but in the end the Mallorcan decided to continue on the Wimbledon grass until the end.