'One The Woman' Consistently Receives High Ratings, Honey Lee And Lee Sang Yoon's Effects Are More Compact
'One The Woman', Starring Honey Lee And Lee Sang Yoon, Reportedly Continues To Get Soaring Ratings In Every Episode. It Is Even Rated To Have Consistent Audience Ratings.
A drama can be said to be successful when it becomes a conversation everywhere. Including one of the factors by achieving high viewership ratings.
This seems to be shown by the SBS drama " One the Woman " which has recently shown the popularity of each episode. Revealed on Friday (8/10), the hit comedy drama starring Honey Lee and Lee Sang Yoon achieved the highest viewership ratings from its broadcast to date.
According to Nielsen Korea, the latest episode of "One the Woman" has managed to score an average nationwide rating of 15.0 percent and a peak rating of 20.1 percent. This gain marks a new all-time high for the drama.
"One the Woman" is also known to have soared to the highest rank among the main demographic of viewers who are between the ages of 20 to 49. Viewers who watched the drama also contributed to scoring an average rating of 6.3 percent.
Because of this, "One the Woman" became a drama that was not only the most-watched program of any kind that aired on Fridays. But also the most-watched miniseries of the week.
As is known, "One the Woman" which has run almost half of its episodes follows the story of a corrupt prosecutor and the only daughter of a gangster leader who graduated from Seoul National University law school who uses his position to side with influential people. But he had to experience a spiritual experience because his soul was swapped with someone else who had 180 degrees of different nature from him.
This drama is an interesting show because it has a main comedy element, so it is not surprising that "One the Woman" has become a popular drama. On the other hand, the MBC drama " The Veil " which aired in the same time slot as "One the Woman" also remained relatively stable with an average nationwide rating of 8.4 percent.
Meanwhile, tvN 's " Yumi's Cells " dropped slightly to an average nationwide rating of 2.1 percent for its latest episode. However, the drama still holds first place in its time slot across all online streaming platforms among the main demographic of viewers aged 20 to 49, who earned a national average of 2.1 percent and a peak of 2.8 percent.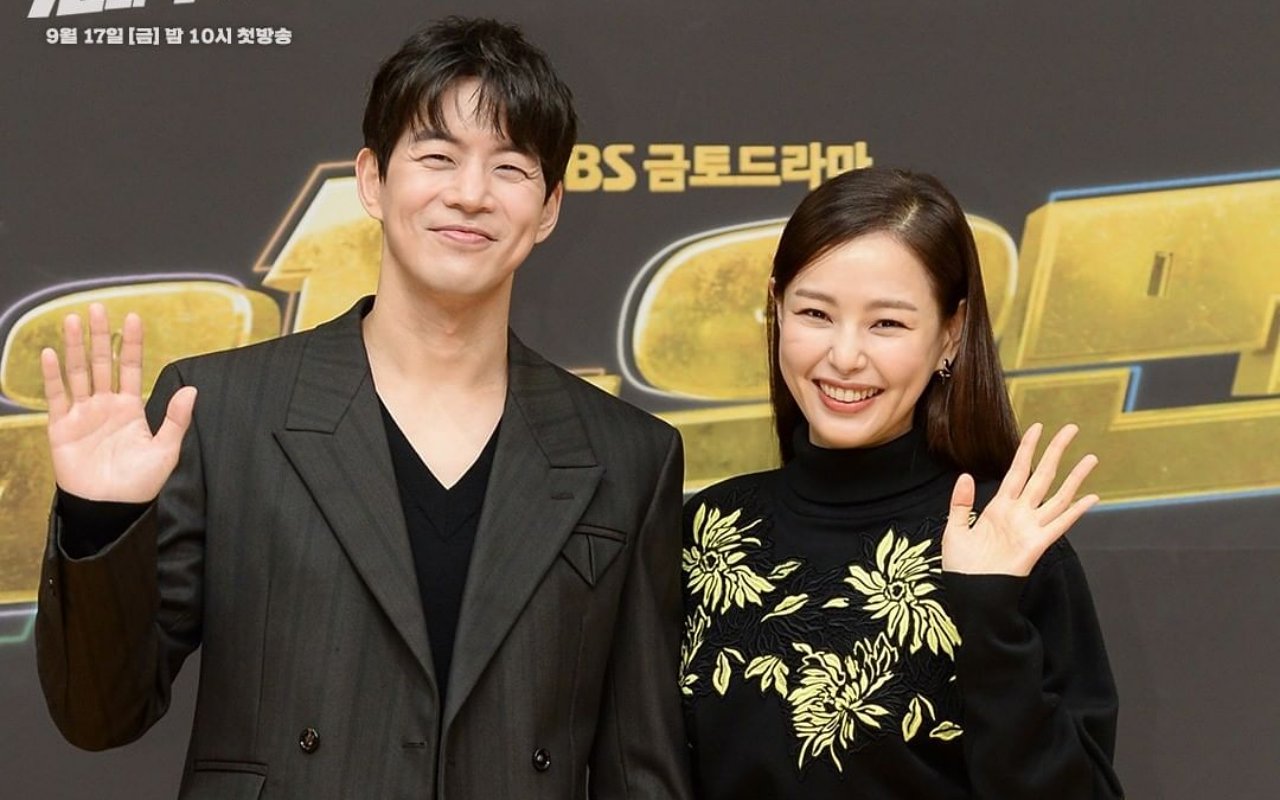 Lee Sang Yoon And Honey Lee Show Off Chemistry While Filming Funeral Scenes On 'One The Woman'
In The Behind-The-Scenes Video For 'One The Woman' Which Was Released On Wednesday (22/9), Honey Lee And Lee Sang Yoon Are Seen To Have Great Chemistry While Filming. Like What?
Recently SBS released a behind-the-scenes video of its new drama entitled " One the Woman ". In this video, Honey Lee shows an extraordinary intimacy with Lee Sang Yoon on set.
Initially the video showed the process of filming Honey Lee and Lee Sang Yoon at the funeral. Especially when Lee Sang Yoon's character tries to stop Honey Lee from eating peanuts.
When filming began, Honey Lee immediately turned into her character who was engrossed in eating peanuts. Shortly after that Lee Sang Yoon came to pick up Honey Lee's nuts.
But the director suddenly stopped filming to give clearer directions. After that, the two of them re-recorded the scene professionally.
As soon as the director shouted "cut", Honey Lee and Lee Sang Yoon immediately burst out laughing. They even ate the beans together while waiting for filming time.
The two actors continue to show a professional attitude while working by displaying capable acting. But as soon as the camera stopped recording, they couldn't help but laugh at the comedy scene. That's why they seem to have fun chemistry in real life.
Meanwhile, "One the Woman" is a comedy drama about a corrupt prosecutor who loses his memory due to a case. He then lived as a conglomerate's son-in-law who had a similar face to him.
Honey Lee takes on two roles at once as a corrupt prosecutor named Jo Yeon Joo and the son-in-law of conglomerate Kang Mi Na. Meanwhile, Lee Sang Yoon plays the son of a conglomerate named Han Seung Wook who fails to move on from his first love, Kang Mi Na.
This drama itself started its journey smoothly because it managed to record a fairly high rating, namely 8.2 percent in the first episode and 7.1 percent for the second episode. Have you watched this drama?