Once In One Frame, Jisoo BLACKPINK's Visual Competition And SNSD's Yoona Became A Debate
A Post Comparing Jisoo And Yoona's Visuals Is Attracting A Lot Of Attention On Pann Nate. The OP Brought Back The Moment When The Two Beautiful Idols Were In One Frame.
Korean netizens apparently have different answers when asked to decide who is prettier, BLACKPINK's Jisoo ( Black Pink ) or Girls' Generation's Yoona . They got into an argument.
A post comparing Jisoo and Yoona's visuals is attracting a lot of attention on Pann Nate. The OP brought back the moment when the two beautiful idols were in one frame.
At that time SNSD appeared on " Inkigayo " on August 13, 2017 to promote "Holiday," and Jisoo was one of the MCs. These two are amazing visuals from top girl groups SM and YG, so when they stand next to each other it quickly turns into a legendary visual competition.
YoonA's fans think that SNSD's center is not overshadowed at all in terms of visuals. Even though she is five and five years older than Jisoo, Yoona still looks young when she stands next to Jisoo. Yoona impressed fans with her small face, beautiful features, and radiant aura.
Meanwhile, Jisoo's fans claim that the idol overwhelms her seniors when standing one frame. Be it in front or on the side, Jisoo shows off her beautiful visuals and aura like a real actress.
Jisoo fans also believe that the idol really outperforms Yoona in every facial feature. But there are also those who think that Jisoo and Yoona are both beautiful, each with its own unique charm.
Yoona is indeed beautiful but looking at her past photos, you will know that her forehead, eyes, nose, and chin have been gradually and subtly repaired. Why compare people who do plastic surgery with natural beauty?" netizen comments.
"I like both. But in the female idol beauty chart chosen by the idol world, Yoona has been at the top for 8 years," added another netizen. In gen 3, Jisoo was defeated by Irene Red Velvet ," wrote netizens.
"Personally, I prefer Jisoo. She has a natural beauty, her eyes and lips are more like an actress than an idol," said another. "This is a stupid question. They are both beautiful," concluded another. What do you think?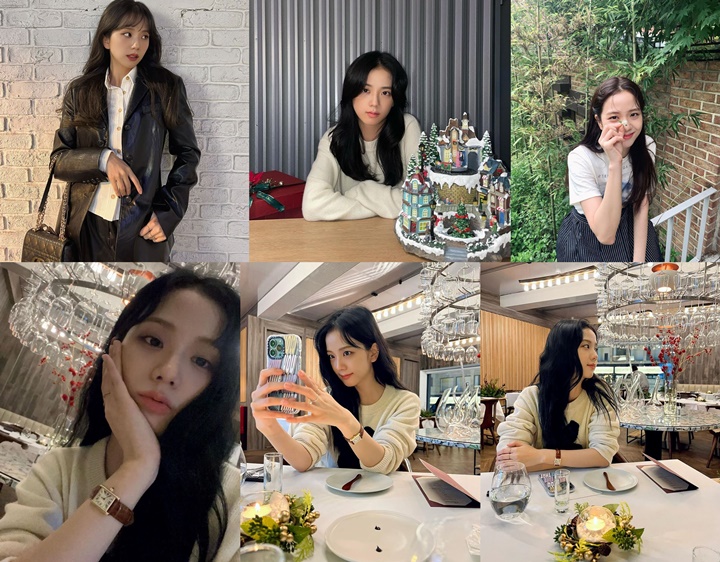 BLACKPINK's Jisoo Shows Messy Hair Just Woke Up, Still Beautiful?
BLACKPINK's Jisoo ( Black Pink ) is back showing off her amazing visuals. Her beauty in the latest post has succeeded in making fans speechless.
Some of Jisoo's most beautiful moments without makeup never bore fans. The 1995-born singer also looks prettier than the flowers around her.
On December 9, Jisoo took her natural visuals a step further by sharing her "just out of bed" look with her hair on Instagram.
Jisoo captioned the post, "Pillow hair." But no fans believe it because his hair looks perfect even when he admits he just woke up.
He once said that BLACKPINK members, including himself, wear mascara, lipstick, and concealer for their natural look.
The only thing that stands out from her appearance here is her natural beauty. BLINKs are amazed that Jisoo's hair looks amazing in the morning even with messy hair.
Im Soo Ho (Jung Hae In) is covered in blood and jumps into the female dormitory at Hosoo Women's University.