Nam Yoon Su Discusses Characters In 'The King's Affection', Says He Has This Relation To Him
During A Recent Interview, Nam Yoon Su Also Talked About His Character In The KBS Drama 'The King's Affection'. What Is The Full Narrative?
Recently Nam Yoon Su underwent a photo shoot as well as an interview with GQ Korea magazine . On this occasion, he also discussed his role as Lee Hyun in the KBS drama " The King's Affection ".
Lee Hyun is described as a clever member of the royal family and an expert in martial arts. He also has a calm, gentle personality and a strong sense of justice.
First of all, Nam Yoon Su revealed that he really likes autumn. The reason was because he could take a walk when he had free time.
When thinking of free time, Nam Yoon Su will think of his role as Lee Hyun in "The King's Affection". Nam Yoon Su explained, "He is a character with a big heart, can't stand injustice and is polite."
Nam Yoon Su even compared the character to a sturdy tree that can always be relied on. He then associates this personality with his true nature in real life, because he is the quiet type and likes to do things in his own room.
He explained, "When I was little, I used to fight with my older brother. But when I grew up, I realized that I was a calm person."
"It's not just me, but the three of us don't talk much. Each of us really enjoys being in our own room."
Nam Yoon Su then revealed the life motto that made him survive to this day. He said, "Do your best, rather than be the best."
It's interesting. When I first dreamed of being a model, I was short. But years later, I've grown quite a bit."
"Once I decided to lose weight, I really lost weight. Every time I wanted to achieve something, something changed inside of me. And it changed me completely," he concluded.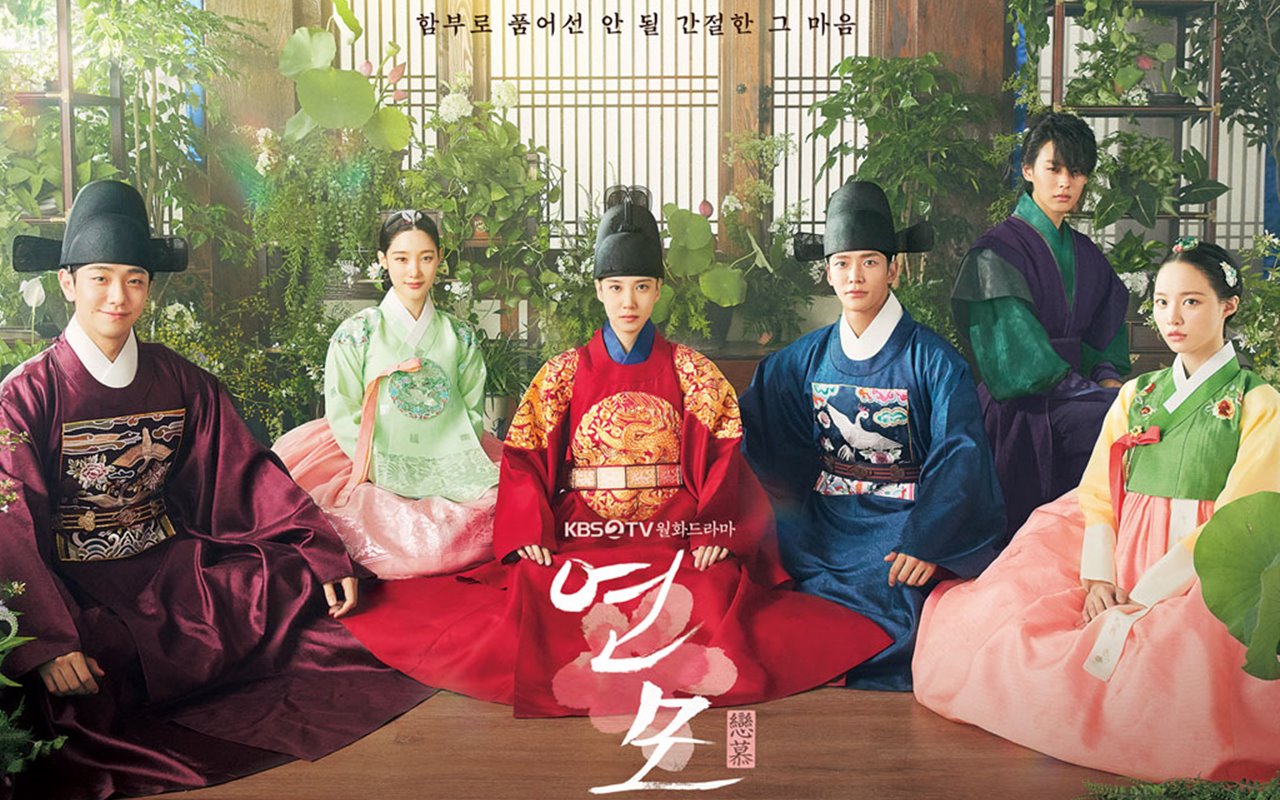 'The King's Affection' Rating Is Getting Lower, The Storyline Is Actually A Flood Of Praise
'The King's Affection' Tells Of Twin Girls Who Disguise Themselves As Boys To Become Crown Princes When Their Brother Dies. This Drama Airs On KBS.
" The King's Affection " is still broadcasting to greet the audience in the Monday – Tuesday night slot. The drama, starring Park Eun Bin and Rowoon, was initially highly anticipated by recording a fairly high rating at its premiere.
In the first episode, "The King's Affection" recorded a rating of 6.2 percent. However, in the next broadcast until the fifth episode, the drama, which also stars Jung Chae Yeon , continues to experience a decline in ratings.
The fifth episode which was broadcast on Monday (25/1) received a rating of 5.7 percent and 4.9 percent. Obtaining the rating of "The King's Affection" which continues to fall recently has attracted the attention of South Korean netizens. Many actually provide support for the storyline.
"Am I the only one having fun. I watch well on Netflix," wrote one netizen. "It was fun. Eun Bin is very good at acting," continued another.
"The King's Affection" tells the story of a pair of royal twins, one boy and one girl. Although the sister was initially abandoned because of a girl, she later disguised herself as a boy to become the crown prince when her brother died.
Park Eun Bin as Lee Hwi is the perfect crown prince, skilled in literature and martial arts and endowed with elegant beauty. But because of his secret, Lee Hwi never reveals his feelings to the world and keeps a distance between anyone who tries to get close, including the palace ladies.
He is described as a handsome man who is brave, persistent, and tenacious, but also tends to live life as it is and lives free from worldly worries as an optimist who enjoys life.
Meanwhile, "The King's Affection" also features a line of popular young stars worth anticipating such as Nam Yoon Su , VICTON's Byungchan , Bae Yoon Kyung and many more. Don't miss watching it.