Leeteuk SuJu's Instagram Account Is Again A Target For Hacking By Irresponsible People
In The Near Future, Super Junior's Leeteuk Again Complained About His Discomfort Because His Personal Data, Namely His Instagram Account, Was Hacked Again, Making Him Angry.
Recently, Super Junior's Leeteuk again showed his discomfort. It was reported that his Instagram account was again the target of hacking by irresponsible people.
On Sunday, (12/19), Leeteuk uploaded a photo on his Instagram showing abnormal activity on his personal social media account. The photo contains a warning message that says, "An abnormal login attempt has been detected". It is known that someone tried to log into Leeteuk's account and it was from Ulsan Metropolitan City at 5:09 am KST.
"Stop hacking," Leeteuk wrote in his upload. This is certainly a concern for fans because it has made their idol uncomfortable because their privacy data is about to be hacked. Fans flocked in droves calling for the same not to do irresponsible acts.
This is not the first time Leeteuk has complained about his Instagram account being hacked. In March it was reported that Leeteuk also complained about the same thing.
Leeteuk also once uploaded a screenshot of the notification he got from Twitter where the message contained a notification if someone tried to gain access to his account every few hours. "I get text messages more than 8 times a day," wrote Leeteuk in March.
Because he was constantly annoyed at being bullied, Leeteuk has also confirmed that he will take legal action to resolve this problem. Leeteuk begged the hackers to stop trying to get into his account but they were ignored which made him uncomfortable.
Meanwhile, hacking is not the first thing irresponsible people have done to artists. It was previously known that the former KARA member, the late Goo Hara , had also been the target of hacking his Twitter account. The Twitter account is known to have uploaded something after the late Goo Hara had died, which made the public furious.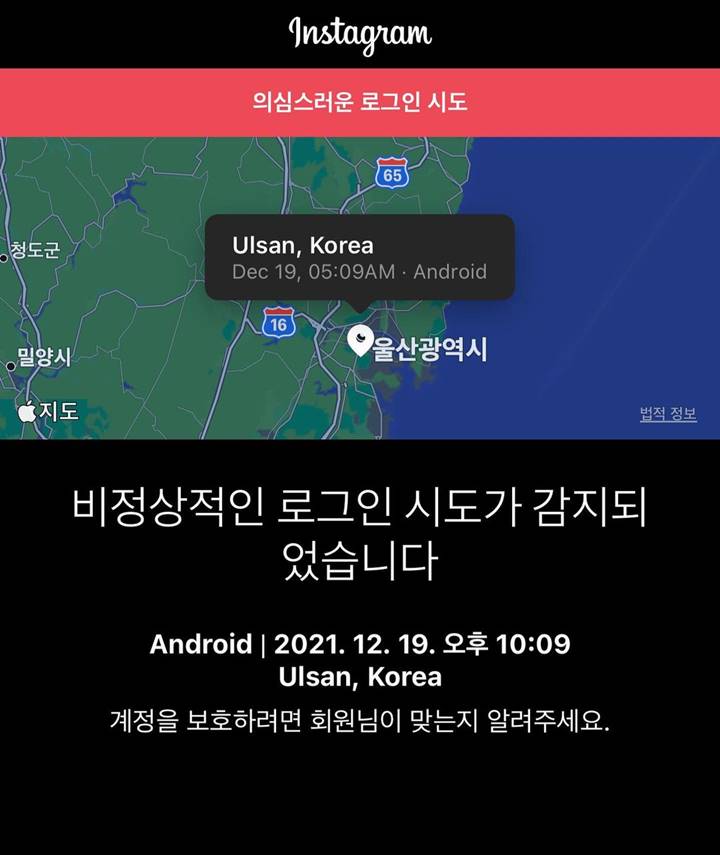 Thought To Be Mostly Sports, Leeteuk SuJu Confides In Feeling Pain In The Body Due To Side Effects Of Vaccines
Recently, Super Junior's Leeteuk Expressed His Complaints About The Side Effects Of The Vaccine He Received Some Time Ago. Unexpectedly, This Idol Experienced Tremendous Pain.
In the midst of the COVID-19 pandemic, vaccines are an alternative solution to prevent contracting a virus that has claimed many lives in this world. Because of this, vaccines are an obligation determined by each country.
But it seems that Super Junior's Leeteuk has felt the side effects of the vaccine he received. On Sunday (7/11), this idol expressed his frustration after experiencing side effects from the Pfizer vaccine. He uploaded his complaint on his Instagram which has now been deleted by telling him the side effect of the vaccine made him contract shingles.
"Has anyone got shingles recently? It is known that herpes zoster is a disease that usually affects older people. But lately, younger people are also getting a lot of it," wrote Leeteuk.
"I've also had chickenpox. But they said that it might be due to the Pfizer vaccine. They said that the number of shingles patients increased because the immune layer in the body suddenly collapsed," continued Leeteuk explaining his condition.
Leeteuk revealed his initial symptoms of getting the pain. Leeteuk tried to relieve the pain in his leg by massaging it, but to no avail. "I think I might be exercising too much. But from the top of the head to the front of the body it feels like a collarbone chain," said Leeteuk.
"I hope you take good care of yourself and don't delay going to the hospital if you feel unwell. More than five people around me also have herpes zoster and I think I should share information so that everyone is healthy," said Leeteuk providing the information.
Meanwhile, herpes zoster itself is a symptom of a disease characterized by the appearance of water-filled skin nodules on one side of the body, causing pain. This disease can also cause chickenpox. Despite expressing unpleasant things, fans gave encouragement and support for Leeteuk. There are even some fans who also experience the same thing as Leeteuk after doing this type of vaccine.