Lee Min Ho Is Suspected Of Having Posted A Photo Of Kim Go Eun As A Lockscreen
Recently, Netizens Found Another 'Clue' To Prove That Lee Min Ho And Kim Go Eun Used To Be Something. But This Is Mere Speculation.
A small detail makes netizens curious about the real relationship between Lee Min Ho and Kim Go Eun . The handsome actor who was born in 1987 is suspected of having installed a portrait of the actress as a cellphone wallpaper.
Before Lee Min Ho was exposed by Dispatch to date Yeonwoo ex- Momoland with a series of evidences, the actor continued to be matched with Kim Go Eun after co-starring in the drama.
After starring in " The King: Eternal Monarch ", fans have seen a lot of "hints" that lead them to be suspected of dating. Kim Go Eun was even the first woman to appear on Lee Min Ho's Instagram.
It seems that all the rumors have died down after Lee Min Ho got involved in another rumor about dating Yeonwoo. But recently, netizens have found another "clue" to prove that maybe they were something.
Lee Min Ho once posted a photo in July 2020 and accidentally revealed his cellphone screen. Eagle-eyed fans suspect that the actor's lockscreen is a photo of Kim Go Eun.
In the posted photo, Lee Min Ho revealed the screen of his phone. Netizens were quick to point out that it might be a photo of a woman suspected of being Kim Go Eun. Fans use the app to "prove it."
In addition, Lee Min Ho and Kim Go Eun are also said to have a number of couple items such as sweaters. These "hints" keep people talking about their relationship. Are they just friends or are they really in a relationship?
Meanwhile, in August, Dispatch revealed that Lee Min Ho asked Yeonwoo (a late night date. It is known that Yeonwoo also celebrated his birthday at Lee Min Ho's house. However, Lee Min Ho's side firmly denied the dating news.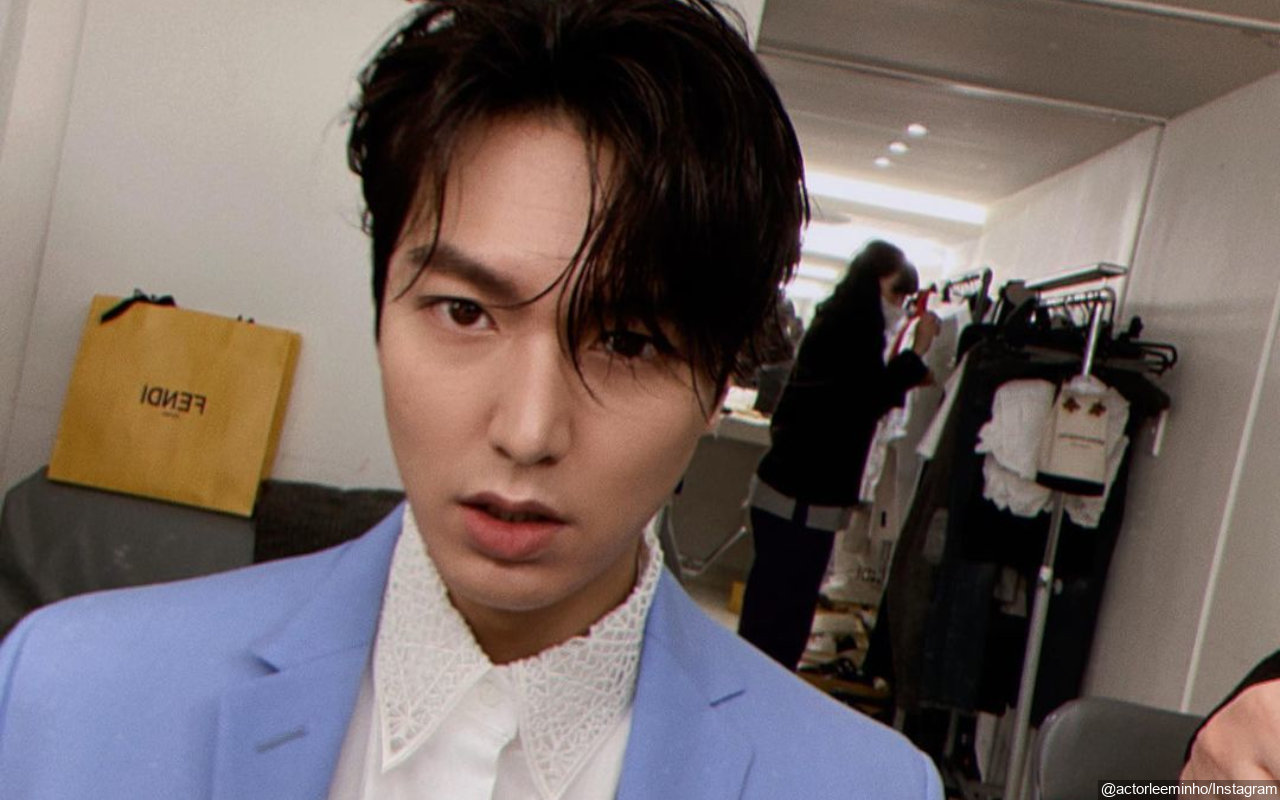 First Interview Since Dating News, Lee Min Ho Discusses Activities When Not Filming
Lee Min Ho Revealed In A Recent Interview With Esquire Korea That Instead Of Talking About Something Serious, He Prefers To Talk About A Lot Of Light, Fun Things.
Lee Min Ho abru recently did an interview for the first time since the scandal dating to former members Momoland , Yeonwoo . The actor appeared on the official YouTube channel for Esquire Korea magazine for this interview.
Lee Min Ho appeared in their special interview with the title, "What is Lee Min Ho looking for on the web? What does he want to ask fans?" On this occasion, Lee Min Ho also discussed the film " Pachinko " which he starred in.
Esquire Korea asked Lee Min Ho, "What is the most important aspect that he remembers playing the role of Go Han Soo in the movie 'Pachinko?'" and the actor said, "I want to portray the image of a man in those days, a man who meets a woman who he loves but doesn't know how to express his love well."
In the next question, the actor was asked, "What do you do on days you don't shoot?" to which she responded by saying, "I self-quarantine almost every day. Time flies when I'm at home. I feel time slows down when I'm outside."
Lastly, Lee Min Ho was asked, "Who is the person you talk to the most?" and the actor replied, "I stay at home a lot so I usually talk to myself a lot."
Lee Min Ho then explained, "Rather than talking about something serious, I prefer to talk about a lot of light, fun things." He added, "When I meet people I met while filming YouTube, I talk about what we do and talk about what we have in common."
Meanwhile, Lee Min Ho was recently involved in a dating scandal with former Momoland member Yeonwoo. However, both sides denied the dating scandal.