Lee Jin Wook & Kwon Nara's 'Bulgasal' Rating Drops Drastically, Pros And Cons Of Harvest Flow
'Bulgasal: Immortal Souls' Tells The Story Of Dan Hwal, A Bulgasal (Mythical Creature That Cannot Die Or Age) Who Once Became Human Centuries Ago.
" Bulgasal: Immortal Souls " has been the last two weeks of competition participated rating in the slot Saturday – Sunday night. The drama, starring Lee Jin Wook and Kwon Nara , also started broadcasting with a high rating for cable TV of 6.3 percent.
"Bulgasal: Immortal Souls" is a fantasy drama that tells the story of Dan Hwal (Lee Jin Wook), a bulgasal (a mythical creature that cannot die or age) who once became a human centuries ago.
During his life as Bulgasal, Dan Hwal tries to take revenge on Min Sang Woon (Kwon Nara). The woman had been reincarnated many times but remembered all of her past lives. Min Sang Woon tries to run away from bulgasal.
Different from the first episode's rating achievement, "Bulgasal: Immortal Souls" subsequent broadcasts continued to decline. Even for the fourth episode, the drama, which also stars Lee Joon , recorded a rating of 4.1 percent.
The decline in the rating of "Bulgasal: Immortal Souls" has also reaped the pros and cons of South Korean netizens. There are those who defend saying they prefer to watch it on Netflix, but many also call the drama plot a cliché.
"The more I watched, the more I got lost in what the drama was trying to tell me. There's nothing touching about it, it's just about chasing monsters and being chased by monsters. There's no deeper meaning to any of that. I stopped watching after the middle of the third episode, ' wrote one netizen.
Lee Jin Wook and Lee Joon are very good," said another. "I prefer to watch it on Netflix. The screen is cleaner and there are no ads, and I can watch it whenever I want," added another netizen.
A buffet without anything to eat," added another. Something about the premise of death but a worse death reminds me of 'Goblin'," concluded another netizen.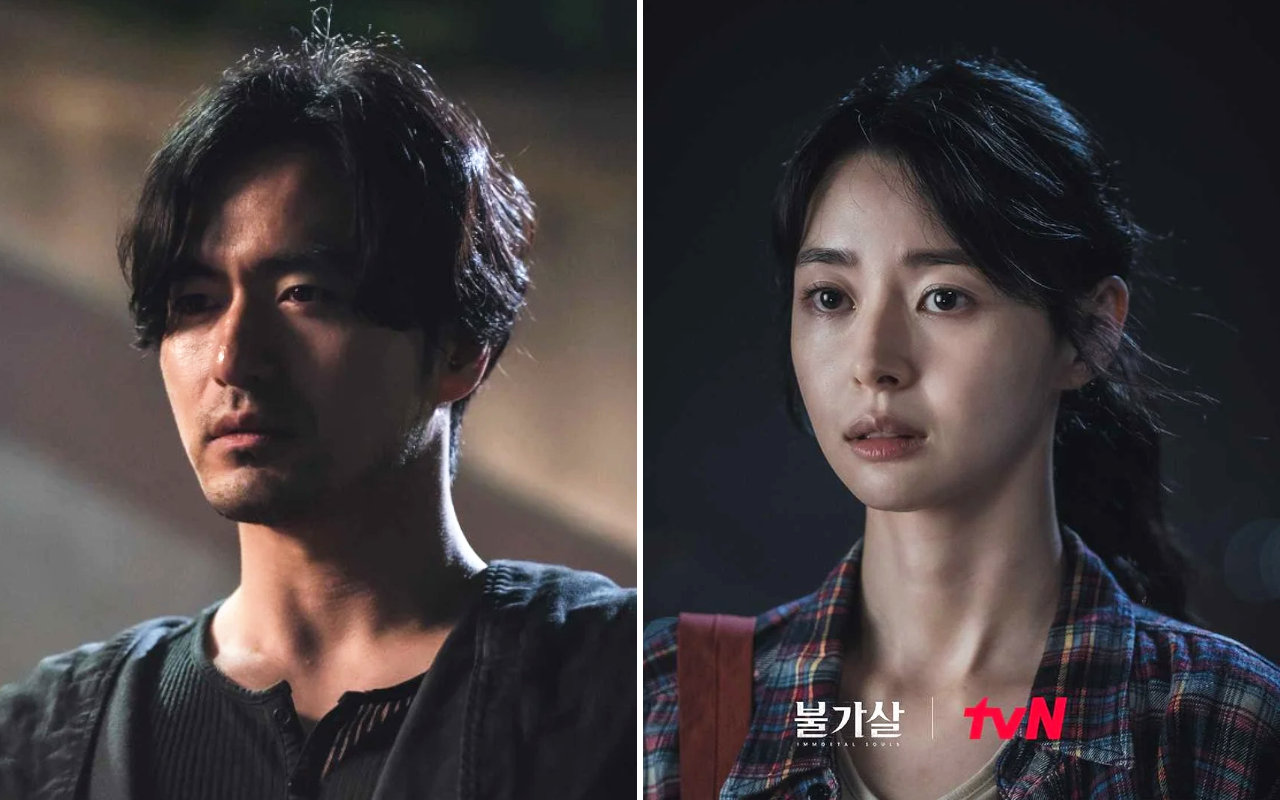 Lee Jin Wook And Kwon Nara's Red Thread Is Revealed, Here Are 3 Interesting Points For 'Bulgasal: Immortal Soul'
The Relationship Between Lee Jin Wook And Kwon Nara Has Been Revealed In The First Two Episodes Of 'Bulgasal: Immortal Souls'. Here Are 3 Interesting Points That Will Guide Viewers Regarding The Development Of The Drama.
" Bulgasal: Immortal Souls " attracts spectators from the start airing on Saturday (18/12). The drama, starring Lee Jin Wook and Kwon Nara, former members of Hello Venus , reveals another side of the mythological story on the Korean peninsula.
Taking a span of 600 years, "Bulgasal: Immortal Souls" tells the story of the life of Dan Hwal who was born with a curse. After killing many monsters, he suddenly transformed into a bulgasal immortal that could neither die nor be killed. In his long life, Dan Hwal searches for the woman who has stolen his soul and is reincarnated as Min Sang Woon (Kwon Nara).
Based on the story of Korean treasures, the narrative of "Bulgasal: Immortal Souls" provides a new experience in enjoying fantasy-themed dramas. Airing every Saturday and Sunday at 21.00 local time, here are 3 interesting points that are key in the storyline.
1. What Kind of Creature Bulgasal
Bulgasal is an immortal being that cannot be killed because it has no soul and requires blood to survive. In addition to showing long black nails, a terrible energy radiates from it to the point of making humans nosebleed, bleed from the pores, faint and even alum.
And Hwal becomes an immortal after his soul is stolen from the previous bulgasal (Kwon Nara) who has turned into a human. Living while holding a grudge in his heart against his soul thief, Dan Hwal survives by drinking animal blood.
2. Soul Jade
In the first episode, when Dan Hwal's soul was transferred to the previous bulgasal, a jade stone appeared in his hand and became a part of Min Sang Woon in his previous life. In the second episode, Dan Hwal kills the reincarnated monster he once hunted and destroys the jade with a knife. The stone is a symbol of the core and center of the soul of a living being as well as a common thread between Dan Hwal and Min Sang Woon.
On the other hand, bulgasal had previously been reincarnated as identical twins where the older brother remembered his previous life and the younger brother only knew they were being chased by monsters. After his brother dies, Min Sang Woon has to figure out how to kill a bulgaral. The reason why he was reincarnated into identical twins will be revealed gradually through the next storyline.
3. Dan Sol's ( Gong Seung Yeon ) Ability
Dan Sol, Dan Hwal's wife, who died of bulgasal before, turns out to have a special ability. In the couple's dialogue after the death of their daughter, Dan Hwal said, "You see things you shouldn't see."
Dan Sol's strength is that it reads the soul's memory by touch but is not used carelessly. After dying and being described as being reincarnated, viewers are curious as to whether the modern-day Dan Sol still has this ability.