Krystal Was Surprised When She Was Offered A Role In 'More Than Family', Why?
During A Recent Interview, Krystal Talked About Her Role As A Pregnant Woman In The Movie 'More Than Family'. What Is The Full Narrative?
Recently Krystal underwent a photo shoot as well as an interview with DAZED Korea magazine . On this occasion, he also discussed his debut film entitled " More Than Family ".
In this film, Krystal plays a student named To Il who becomes a private tutor for a high school student named Ho Hoon ( Shin Jae Hwi ). They end up dating and have a passionate relationship that makes To Il pregnant out of wedlock.
During the interview, the owner of the name Jung Soo Jung admitted that she was surprised when she was given the role of a pregnant woman. Nevertheless, he did not hesitate to star in it because this film has an interesting story.
Read More…
After – Chapitre 3
Cette musique ne joue pour personne
Les Intranquilles
Candyman
Eugénie Grandet
Krystal said, I think it was because there were a lot of people who were surprised. Like 'I didn't expect Jung Soo Jung to play a pregnant woman'. I was also surprised when I first received the script.
However, as I read more of the script, all the things I had doubts about finally disappeared. I found the motivation to do it and thought, 'If not now, I don't know when an opportunity like this will come to me again,' he continued.
When asked if this film became a special memory for him, Krystal gave a wise answer. He said, All the acting projects I've done are a special memory for me. 'More Than Family' was a brave choice I made and it was a project that I had from start to finish.
Krystal then revealed the pleasant atmosphere on set and revealed her close relationship with PD Choi Hana. The atmosphere of filming is very fun and it also feels good to be able to do a scene in one shot, he added.
He continued, Above all, I have become friends with PD Choi Hana. Even now we often ask each other about, 'What are you doing?
We know each other thoroughly, as if we are old friends. I asked him to contact me first when he was preparing for his next project. He is really good at writing, he concluded.
Meanwhile, Krystal is currently starring in the drama " Police University " alongside B1A4's Jinyoung . This drama itself only leaves two final episodes and will end on October 5th.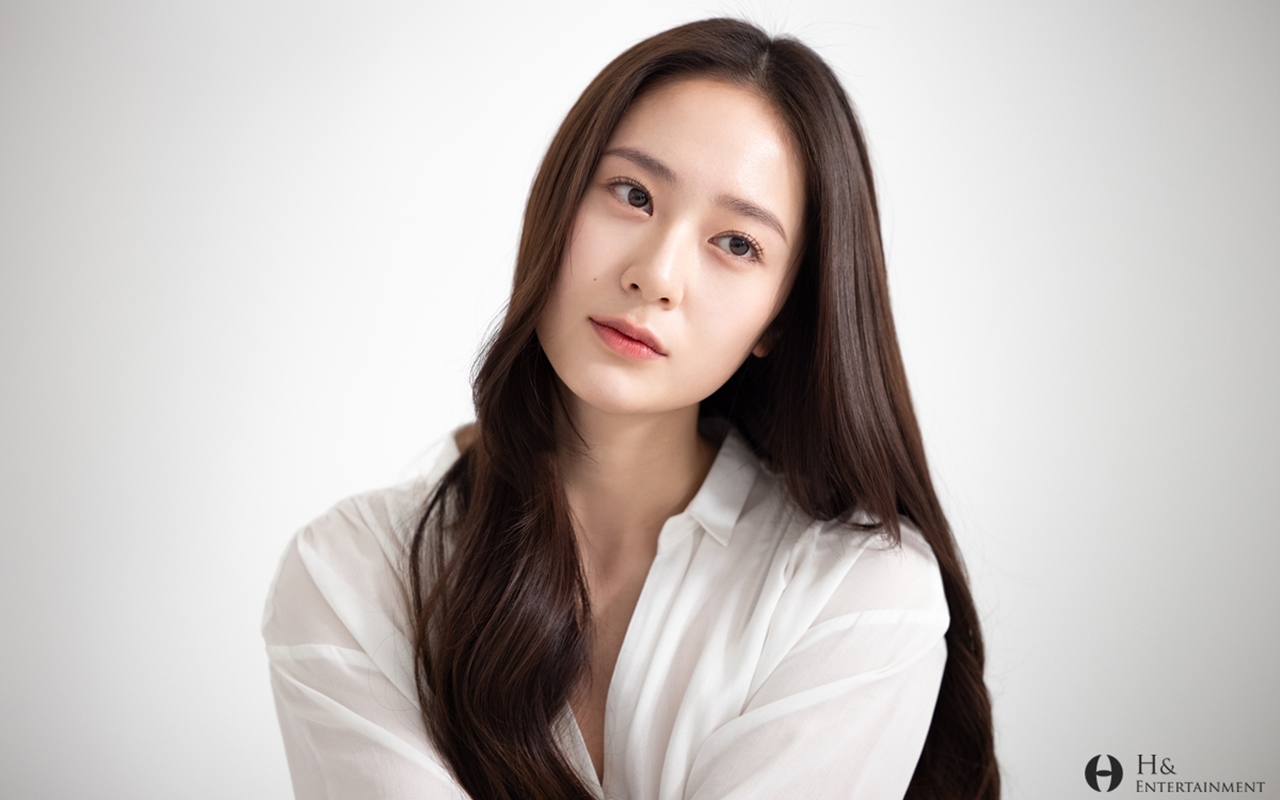 Krystal Reveals Reasons For Agreeing To Be A Pregnant Girl Out Of Marriage 'More Than Family'
'More Than Family' Tells The Story Of A College Student Named To Il (Krystal), Whose Passionate Romance With A Younger Man Makes Her Pregnant.
Krystal had a photo shoot with the April issue of Harper Bazaar magazine. In the photoshoot, the f(x) member skillfully modeled various colorful outfits with flashy poses and charming expressions.
Read More…
old
cars 3
Luca
Cendrillon
En route pour le milliard
In addition to the photo shoot, Krystal also did an interview session. One of the things discussed by the beautiful idol born in 1994 was about his role in the film " More Than Family .
"More Than Family" tells the story of a college student named To Il (Krystal), whose passionate romance with a younger man makes her pregnant.
When she is five months pregnant, To Il goes on a quest to find his real father, whom he has not heard of for 15 years and the missing father-to-be.
Krystal shared, More Than Family', which is a film that premiered at the end of last year, was the project I chose without hesitation as soon as I read the script.
When I first heard the character's explanation, I was also surprised. I thought, 'Suddenly the character is pregnant?', but after reading the whole script, I really like the character To Il, continued Krystal.
I don't think there's any reason for me not to take on the role and I don't think it would be very different as a pregnant character, added Krystal. The star of the drama " Search " was then asked how to deal with an imperfect situation like in the movie.
Because I don't think I'm perfect, I always live with the thought that I can't be perfect all the time. To be honest, when promoting (as a singer), I wasn't the type to stress about appearances. Of course, I tried hard to perfect my appearance, but I not promoting with a big burden, concluded Krystal.
Meanwhile, Krystal is currently being offered to star in " Police Academy ". If he agrees, he will play the character of a freshman at the academy who dreams of becoming a police officer. Stay tuned for the latest information here.