Jo Jung Suk Chooses The Most Memorable Scene, Reveals What 'Hospital Playlist 2' Means To Him
The Production Team Of 'Hospital Playlist' Confirmed That There Was No Intention Of Working On Season 3 And They Were Freeing Players To Choose Other Projects Once The Drama Was Completed.
" Hospital Playlist 2 " ended its broadcast last Thursday (16/7). Once finished, the tvN drama players began to conduct interviews with local media. One of them is Jo Jung Suk who plays the character Lee Ik Joon.
In his interview, Jo Jung Suk revealed the most memorable scene in "Hospital Playlist 2". I liked all of them, but I liked episode 4 the most. The actor who played Min Chan and Eun Ji's mother has shown an extraordinary appearance so that the happy feeling lasts a long time, said Jo Jung Suk.
Read More…
Kate
Old
The Mad Women's Ball
The House of Gaunt Lord Voldemort Origins
Blue
In "Hospital Playlist", Lee Ik Joon has a band consisting of another 99 doctor gang. Jo Jung Suk also mentioned the most memorable song from what Chae Song Hwa ( Jeon Mi Do ) cs had performed throughout the drama aired.
Also for the song, 'Let's Forget It' that we performed in episode 4 was the most memorable for me. The overall plot (from episode 4) and Jung Kyung Ho's voice combined it perfectly, said Jo Jung Suk.
I also remember our only pop song, 'It's My Life'. Ik Joon chose it on his birthday. From the clothes to the atmosphere of the song, I think it was probably the biggest challenge among all the songs we sang on 'Hospital Playlist', added Jo Jung Suk.
Finally, Jo Jung Suk mentioned the importance of "Hospital Playlist" for him. "I think it will be a project that comes to my mind from time to time and can be remembered happily," said Jo Jung Suk.
I feel proud and grateful to hear that many people are getting new medical information through dramas and the number of people who want to donate organs has increased. It will be remembered even more special because I challenged my first seasonal drama and worked with fellow actors for a long time,concluded Jo. Jung Suk.
Meanwhile, the production team of "Hospital Playlist" confirmed that there is no intention of working on season 3 and they are freeing the players to choose other projects once the drama is complete. Loyal fans of this drama certainly feel sad but also hope that there will be a new season even though they have to wait for the coming years.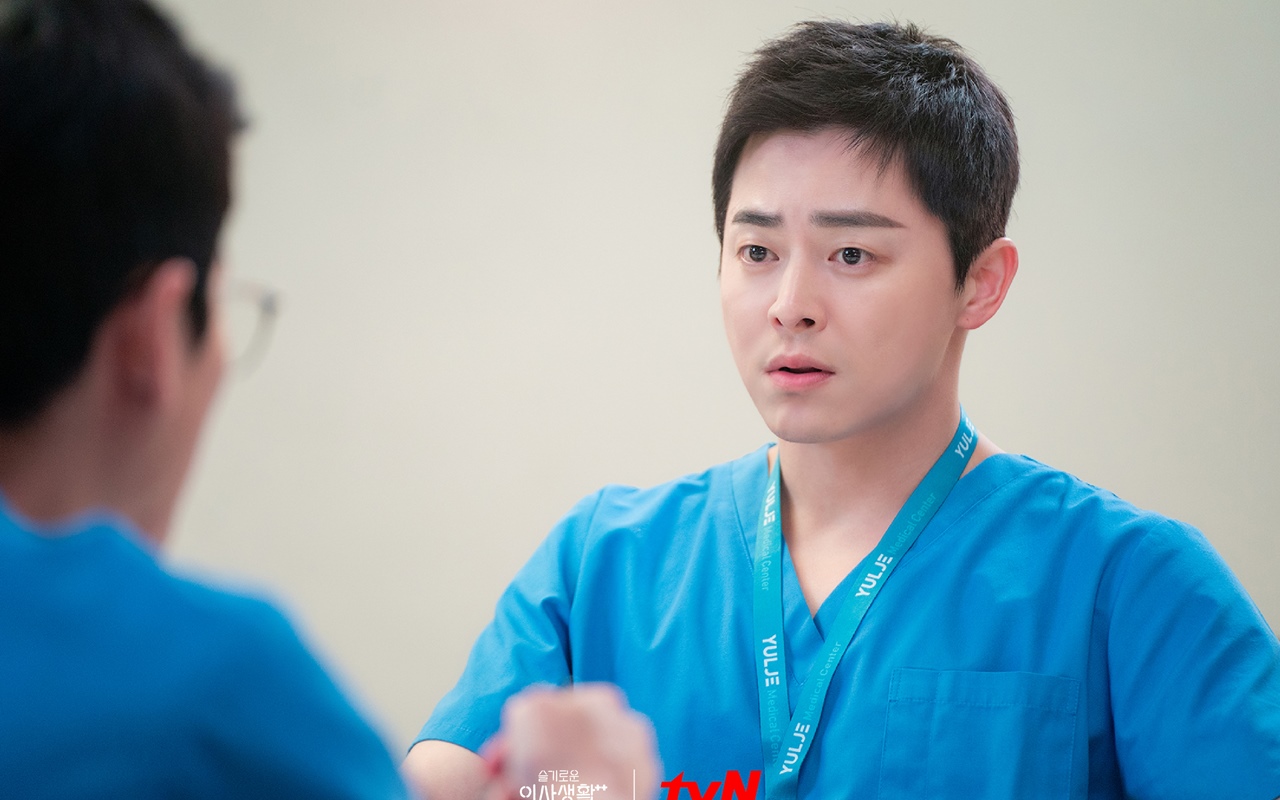 Jo Jung Suk Reveals The Relationship Of The Cast On The Filming Location, Familiar Like The 'Hospital Playlist' Character?
While Conducting An Interview Recently, Jo Jung Suk Revealed His Relationship With The Cast Of The Doctor Gang 'Hospital Playlist'. What Is The Full Narrative?
With the end of " Hospital Playlist " season 2, Jo Jung Suk participated in an interview to discuss various interesting things about this drama. He talked about many topics, including his chemistry with the '99 Doctor Gang.
As is known, the '99 Doctors Gang "Hospital Playlist" is known as a group of friends who have a very close relationship like brothers. That's why they often become hot topics in various news.
Like his character, the relationship between Jo Jung Suk and the other four main actors is also very good on set. That's why they were able to shoot so comfortably.
Read More…
Nightbooks
Forbidden City Cop
The Old Town Girls
A Dog Named Palma
Legend of Deification: King Li Jing
Jo Jung Suk said, I've been spending so much time with my '99 friends. So if I don't see them often, it's going to be awkward.
He continued, Ik Jun (her character) and Song Hwa ( Jeon Mi Do ) naturally develop feelings for each other in their friendship. So I think that's what makes viewers sympathize.
The atmosphere on the set was comfortable and friendly like being with old friends. This relationship also feels more valuable as time goes by, added Jo Jung Suk.
Jo Jung Suk then revealed how he felt about the role of Lee Ik Jun. He said, Because I've spent so much time with 'Hospital Playlist' and as Lee Ik Jun, I'm a lot sadder about the ending.
I am happy to be able to meet and act with good characters and actors in this project. I also believe that you are as happy as I am, concluded the Gummy husband .
Meanwhile, the rating for the last episode of "Hospital Playlist 2" managed to break a record with a record of 14.1 percent. This is the highest rating he has achieved since it aired on June 17.