Jeon So Min Cs Praised Perfectly, This Is The Writer's Opinion About Casting 'Show Window: Queen's House'
Ahead Of Its Premiere, The Writer Of 'Show Window: Queen's House' Shared His Thoughts On The Drama. This Is What They Said About The Casting Of Jeon So Min, Song Yoon Ah, And Others.
Channel A's special drama, " Show Window: Queen's House " will be greeting viewers soon. Putting together the acting of Jeon So Min , Song Yoon Ah , Lee Sung Jae and Chansung of 2PM , the writer guarantees this drama is not an ordinary drama.
"Show Window: Queen's House" itself is a drama about a rich woman Han Sun Joo (Song Yoon Ah) who encourages Yoon Mi Ra (Jeon So Min)'s affair. At the same time, Han Sun Joo does not know that the man is her husband, Shin Myung Seob (Lee Sung Jae). Among them, there is Han Jung Won (Chansung) Han Sun Joo's younger brother who wants to protect his brother.
Recently, writers Han Bo Kyung and Park Hye Young spoke with local media to introduce the drama. With the casting lineup that has stolen the attention, the writer hopes that the actors will be able to show their individual charms. So far according to them the performances of the actors and the synchronization with the existing characters have strengthened the drama.
Actors with strong acting skills have been chosen for the characters that we thought of from the start. Therefore, the characters of the drama are strengthened in more detail so that they can show 200 percent of each actor's charm, and they are reborn as vivid and colorful characters, we succeeded, said the author.
Regarding each actor, the writer thinks that Song Yoon Ah who plays Queen Han Sun Joo is considered perfect. "Usually she is beautiful and graceful, but she perfectly shows a strong side in herself that never backs down and fights other people's rude disturbances. Queen Han Sun Joo is portrayed perfectly and digested as we planned," explained the writer.
As for Lee Sung Jae, according to the writers, he is already perfect in digesting various genres from melodramas to thrillers. The miraculous 'Lee Sung Jae', the con man has been reborn. He has shown a bad man with a fatal charm who cannot be hated even if he wants to hate him, they said.
Then regarding Jeon So Min, the writer commented, Actress Jeon So Min who plays Yoon Mi Ra, the woman who challenges Han Sun Joo shows her charm. I have faith in her. I think you can look forward to the real fight of Song Yoon Ah and Jeon So Min. where they have a completely different charm.
Finally, regarding Chansung as Han Jung Won, the writer said, His image as an actor makes him the most suitable for his character. With that image, he fully digested the role of Han Jung Won 200 percent.
Meanwhile, "Show Window: Queen's House" will be released on November 29. This drama is broadcast every Monday at 22.30 local time.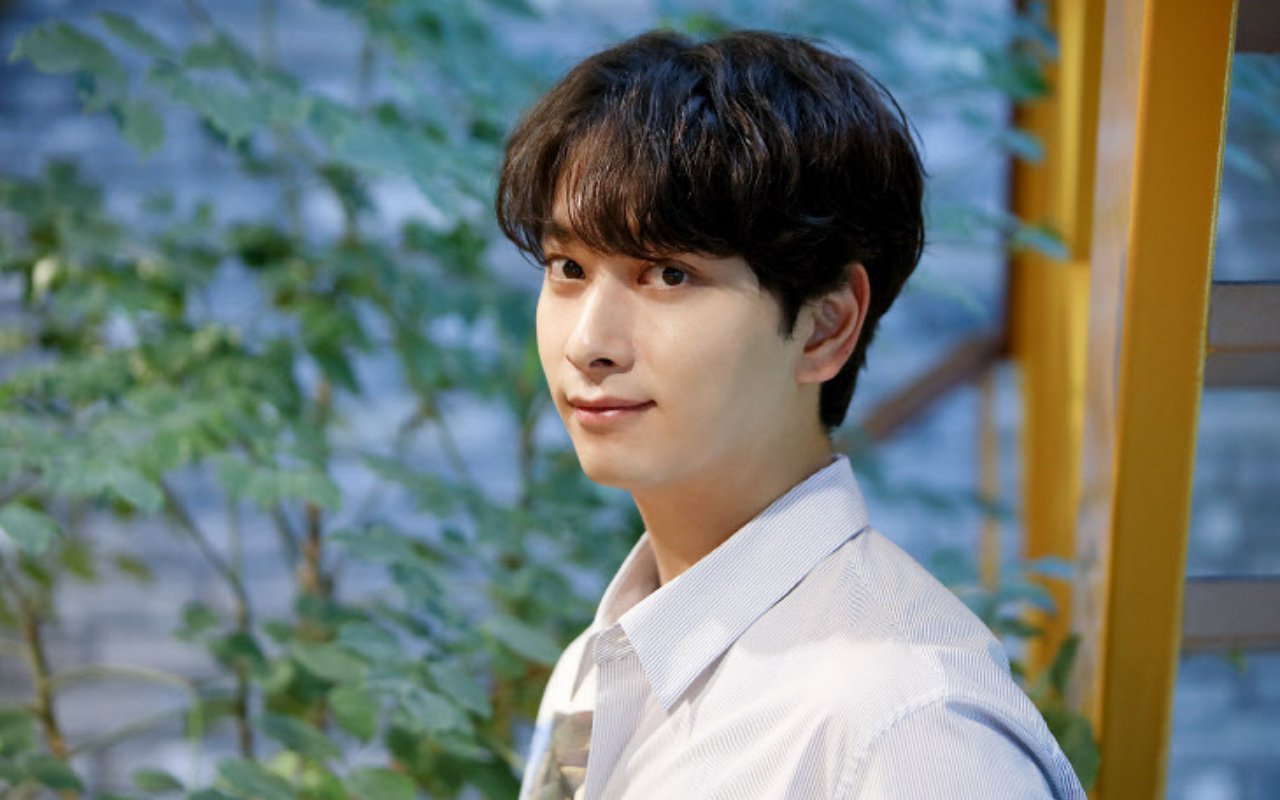 2PM Chansung Had Thought He Couldn't Act In 'Show Window: Queen's House', Why?
'Show Window: Queen's House' Will Also Feature 2PM's Chansung Acting As Song Yoon Ah's Younger Brother. It Was His Drama Comeback, Chansung Had Felt That He Could Not Do This Project.
Besides featuring Jeon So Min as a sweet actor, " Show Window: Queen's House " also hooked 2PM's Chansung as one of the actors. This Channel A special drama tells the story of the tempests in domestic life.
"Show Window: The Queen's House" tells the story of a woman who accidentally encourages her husband's infidelity. Han Sun Joo ( Song Yoon Ah ) befriends Yoon Mi Ra (Jeon So Min), supporting her affair with someone without knowing that the man is her husband Shin Myung Seob ( Lee Sung Jae ).
In this drama, Chansung plays the role of Han Sun Joo's younger brother, Han Jung Won. Growing up in a rich family, Han Jung Won has a relaxed and warm personality. Together with Han Sun Joo, they are brothers who share each other's pain and endure it together.
Apparently before actually agreeing to star in "Show Window: The Queen's House", Chansung thought he couldn't do this drama. Although actually interested in this drama because it involves his favorite writer and director as well as senior actors, the owner of the real name Hwang Chan Sung feels inferior.
I thought, 'I can't do this' because it involves my favorite director and writer, Song Yoon Ah and Lee Sung Jae are there. And the script is very interesting, said Chansung.
As one of the dramas after Chansung's return from the military, he hopes viewers will remember him as Han Jung Won. I have a desire to do well because this is my first drama after being discharged from the military. Personally, I hope that viewers of this work will remember and love Han Jung Won, not Hwang Chan Sung. I will do my best, he said.
Then, Chansung told the difference between himself and the figure of Han Jung Won. According to him, the difference lies in his relaxed nature. I feel a unique relaxed feeling in Han Jung Won. Actually, I have a fast-paced personality, but I think and try about how to express the character's loose attitude, he explained.