Interesting Facts about the Chelsea vs Manchester United Duel in the Premier League: Jorginho King of Penalties, Casemiro Breaks the Egg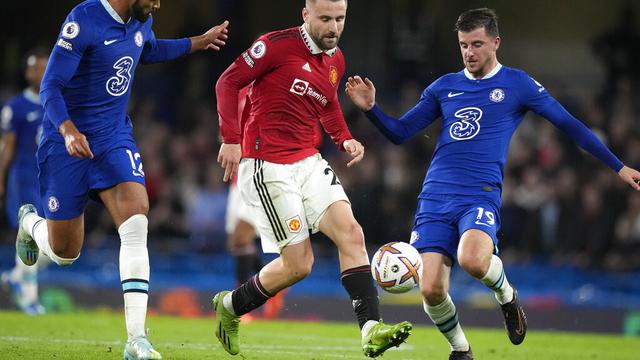 Manchester United (MU) managed to steal a point at Chelsea's headquarters in the 13th week of the 2022/2023 Premier League. Playing at Stamford Bridge, United held the hosts to a 1-1 draw.
It was Casemiro who became Manchester United's hero to thwart Chelsea's victory that was in sight. He scored the equalizer in injury time, exactly 90+4 minutes.
In this match, Chelsea took the lead through Jorginho's penalty in the 85th minute. Penalty awarded when Armando Broja fouled by Scott McTominay.
But MU managed to equalize in injury time. Casemiro scored against Chelsea with a header. A 1-1 draw lasted until the game broke up.
This result brought MU to stay in fifth position with 20 points. Or one point adrift of Chelsea, which is right above it.
Let's look at some interesting facts from the Chelsea-MU duel which ended equally strong 1-1 below.
Jorginho Specialist Player
Based on data from OptaJoe, Jorginho is labeled a specialist penalty kick executioner. He has a record of up to 90 percent of goals scored every time he takes 12 shots.
In the Premier League, Jorginho became the player who scored the most goals from the penalty spot. That is 19 goals from 21 attempts. He deserves to be called a penalty specialist.
Casemiro's first goal
Casemiro managed to save Manchester United from defeat at Chelsea headquarters. He scored in injury time with a header to beat goalkeeper Kepa Arrizabalaga.
In addition to being a hero for MU from defeat, the goal was his first nick of the season. Since signing from Real Madrid in the summer of 2022, he has played 12 times and has only scored one goal.
Raphael Varane Injured
United defender Raphael Varane groaned in pain after picking up an injury in the second half. The French player was seen crying and unable to continue the game until finally being replaced by Victor Lindelof.
The injury is very likely to make him miss the 2022 World Cup which is only a month away. Varane has the potential to follow Paul Pogba and N'Golo Kante, who are certain to miss Qatar next month.