'High school mom and dad 3' Jeong Eun-hye, "I became a mother at the age of 19… I thought the sky would collapse when my daughter gave birth at the age of 20"
Jung Eun-hye, the first high school mom and high school mom in her 40s, confessed her difficult past.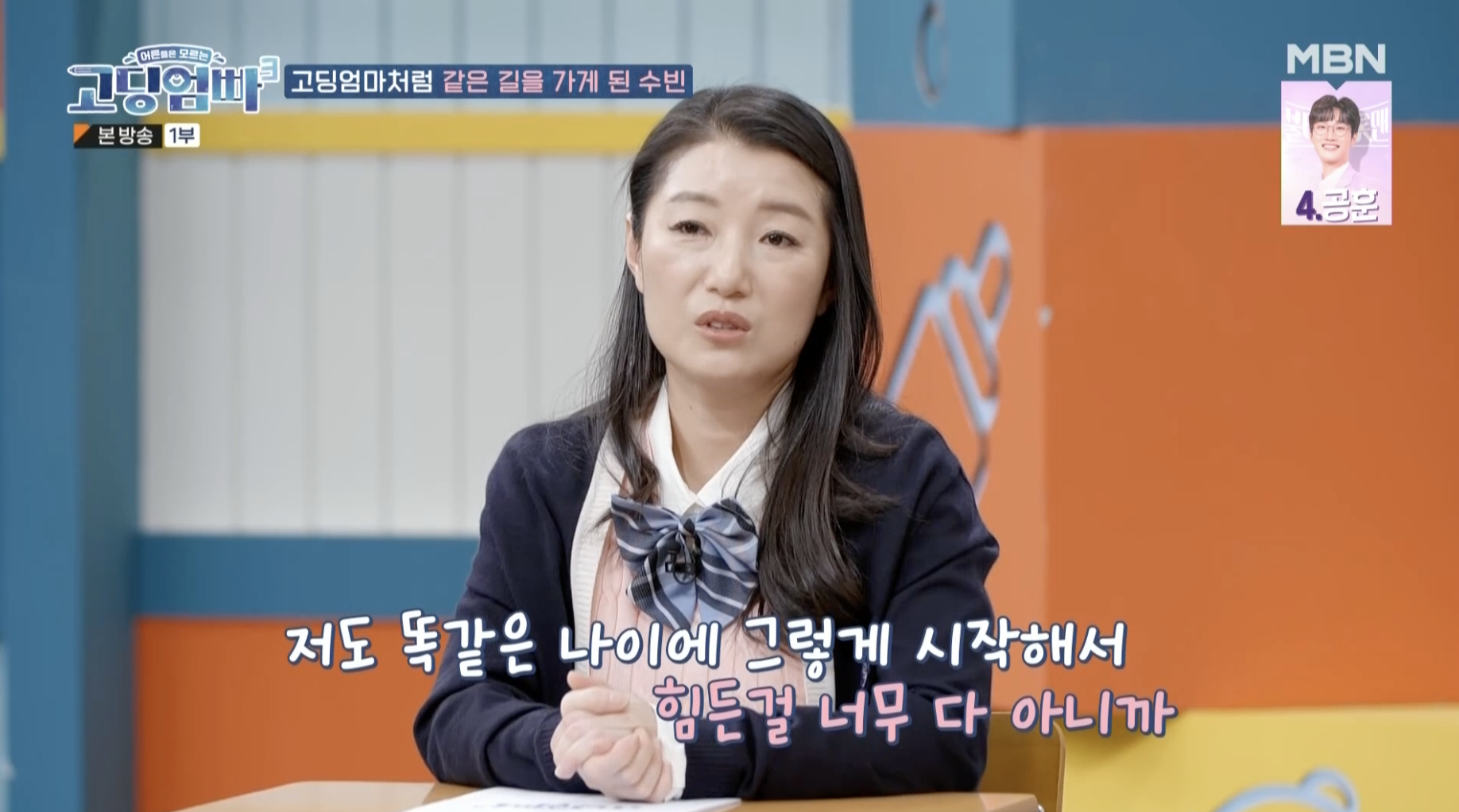 In MBN's entertainment program 'High School Mom and Dad 3 that Adults Don't Know', which aired on the 1st, 44-year-old Jung Eun-hye, the oldest high school mother ever, appeared and introduced her turbulent life.
Eun-hye Jung, who became her mother at the age of 19, said that her past mother raised her daughter alone after a divorce, so she lost her boyfriend at a young age to forget her loneliness, which was always alone. met and got pregnant.
Despite her mother's objections, she gave birth to her child, Eun-hye Jung, and subsequently divorced her husband, leaving her to raise her two children alone.
Jeong Eun-hye's daughter, Lee Soo-bin, enrolled in nursing school but dropped out of school out of loneliness and went out with friends. She became pregnant within a month with a man she met.
Seeing this, Jung Eun-hye said, "I thought the sky was falling. Seeing her mom struggle, I didn't understand why she was going down the same path. She thought my mother must have been this heartbroken too," she noted.
Jung Eun-hye said, "It is a waste of her daughter's 20s. She confessed her worries, saying, "I feel sorry for her daughter who is only raising children at the age of 24," and Lee Soo-bin replied, "She knows that her mother is disappointed, but she thinks that I am living well after giving birth."
On the other hand, the entertainment program 'Adults don't know about high school mom 3' is aired every Wednesday at 10:20 pm on MBN.