Giselle Aespa's Transformation From Debut To Now Becomes The Spotlight Of Netizens
Giselle's Performance Did Not Get As Much Appreciation As Now When She First Debuted. Looking At The Debut Lineup, Many People Think That Aespa Will Not Get Better.
When they first debuted, AESPA was criticized for their appearance and was called a group with visuals that did not match expectations for SM Entertainment's idol size. But after just 10 months, the aespa have been praised for their performances, including Giselle .
aespa has only debuted for over 10 months but already has a high level of public recognition with 2 impressive hits: "Black Mamba" and "Next Level". Not only having good songs but impressive changes in appearance through each comeback are also getting attention from the public.
Not only Karina and Winter's visuals but the other members also stole the show.
Giselle's performance did not get as much appreciation as now when she first debuted. Looking at the debut lineup, many people think that aespa will not get better. But after almost a year, Giselle has made an extraordinary change.
Giselle is now considered a prime example of SM Entertainment's concern for their artists. The agency always knows how to direct and build a good image, helping their artists make the best changes. Many netizens also agree, but do not deny the potential that exists from AESPA members.
Just look at people who break their contract with SM and move to another agency or return to China, they are still the same person but they don't have SM features anymore, so their faces and styles are boring What family secret does SM have?" netizen comments.
But the group's no-makeup face is already beautiful. Many people laugh at it. People believe that they are prettier than aespa, seriously… Shut up when reading posts like this…said another netizen.
Giselle looks better with bangs, said netizens. To be honest, if you can enter SM, you only need to debut. Having an ordinary background like many people, even though it's not profitable but can be changed, added another.
The type that maximizes facial features, said netizens. It's true that black hair and bangs suit him best. When he first debuted, he wasn't taken care of like he is now, added another.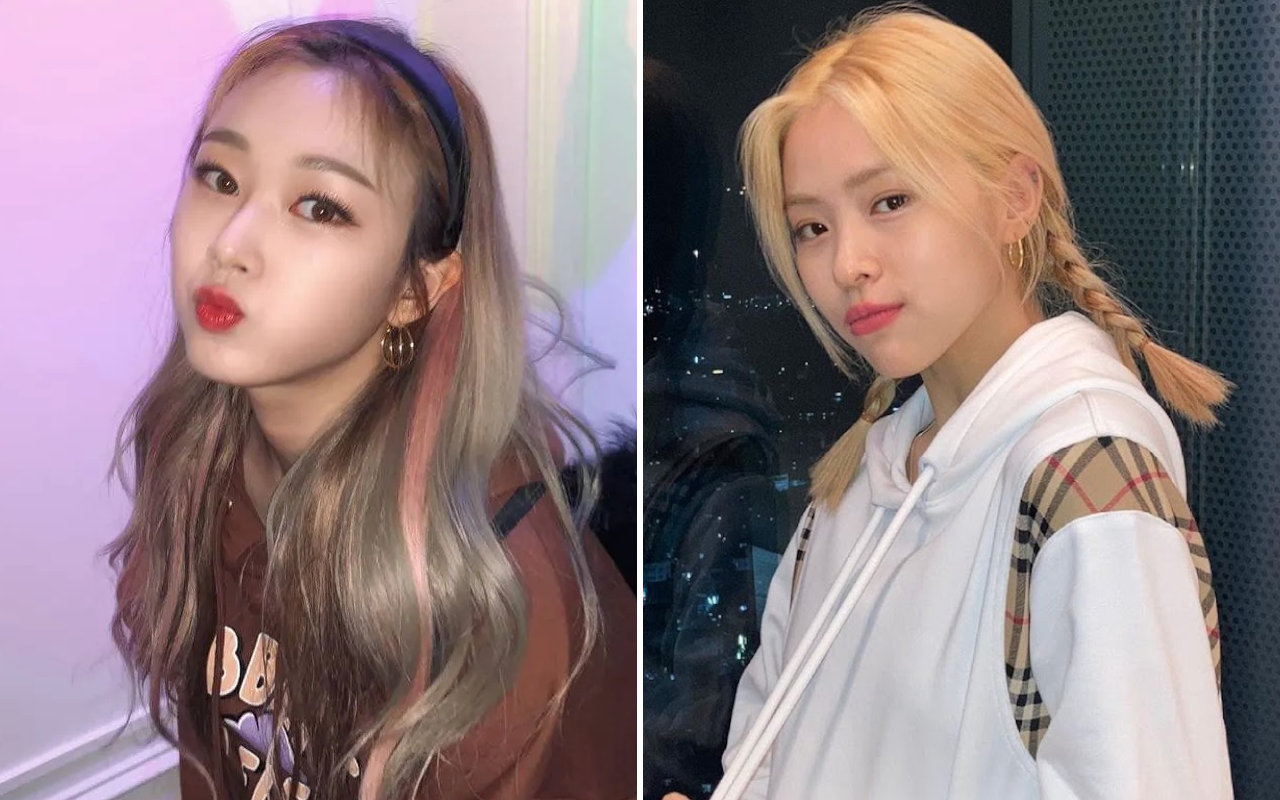 Giselle Aespa's Rap Ability And ITZY's Ryujin Become A Spotlight, Who Is Preferred?
In Topics Related To ITZY And Aespa In Online Communities, Korean Netizens Made Comparisons Of Their Main Rappers, Ryujin And Giselle. Netizens Were Divided Into Two Camps.
Giselle aespa and Shin Ryujin Itzy equally rapper in the group. The rap ability of the two beautiful idols has recently become a netizen conversation.
These two groups have gained many achievements after their debut. This makes them always compared to each other.
In topics related to ITZY and aespa in online communities, Korean netizens made comparisons of their main rappers. Rap is not the strength of JYP and SM, so Ryujin and Giselle's rap ability is underestimated by some.
Netizens are also divided into two camps when it comes to Ryujin and Giselle's rap skills. Those who prefer Giselle believe that this aespa member has somewhat better pronunciation.
Those who voted for Ryujin, on the other hand, found the ITZY member's tone of voice comfortable to listen to. Netizens also said Ryujin's rap tone was more memorable in their hearts.
For rap skills, Giselle is better. But there is something cool about Ryujin's rap voice, so many people like to listen to it, commented netizens. Personally, I don't like Giselle's rap tone, added another netizen. Honestly, Ryujin's rap sounds better. Very cool. Maybe because Ryujin's face is already cool, but I think Ryujin is still better, wrote netizens.
Depending on personal choice, Ryujin has a better tone while Giselle has a better pronunciation. Personally, I prefer Ryujin, said a netizen. Giselle can speak many languages ​​so her rap sounds more natural, but Ryujin's own rap voice exudes a cool aura, said another. I prefer Ryujin, concluded another. What do you think?