Gaeul IVE's Past Portrait Circulates, Thought To Be NCT's Haechan's Twin
After The IVE Members Were Introduced To The Public, Netizens Quickly Searched For Their Pre-Debut Photos And Posted Them On Korean Online Communities. Now It's Gaeul's Turn To Attract Attention.
Recently, several past portraits of Gaeul, a member of the new girl group Starship Entertainment IVE, circulated on the internet. Netizens saw unexpected similarities between him and NCT's Haechan .
Over the past few days, IVE has been attracting a lot of attention from K-Pop fans. The six members have been introduced and received much praise from Korean netizens thanks to their refreshing visuals and aura.
After the IVE members were introduced to the public, netizens quickly searched for their pre-debut photos and posted them on Korean online communities. Now it's Gaeul's turn to attract attention.
Gaeul is the second member of IVE to be announced by Starship. This rookie idol was born on September 24, 2002. According to some sources, Gaeul was scouted by JYP and caught the attention of several entertainment companies when participating in a dance competition at school.
She has grown into a beautiful young girl from a chubby and cute little boy.
Gaeul's current visual also gives off an actress feel that suits the tastes of Korean fans. Some netizens even think that Gaeul's face reminds them of actresses Hwang Bo Ra , Nam Bo Ra or Kim So Eun .
What makes Gaeul's pre-debut photo a trending topic is not only because of her beautiful appearance, but also because she looks like the famous K-Pop male idol, NCT's Haechan.
When placing Gaeul and Haechan's childhood photos next to each other, many netizens thought they were twins. The two not only have the same facial features, they also have the same curly hairstyle.
This interesting coincidence has fascinated many Korean netizens. The reason is because currently Haechan and Gaeul don't look alike at all, but somehow they look almost the same in their childhood photos.
"They are both so cute! Gaeul really looks like Haechan in his childhood photo!" netizen comments. "Their faces and hairstyles are very similar!" added another netizen. "The two don't look alike now but their childhood photos really surprised me," wrote a netizen.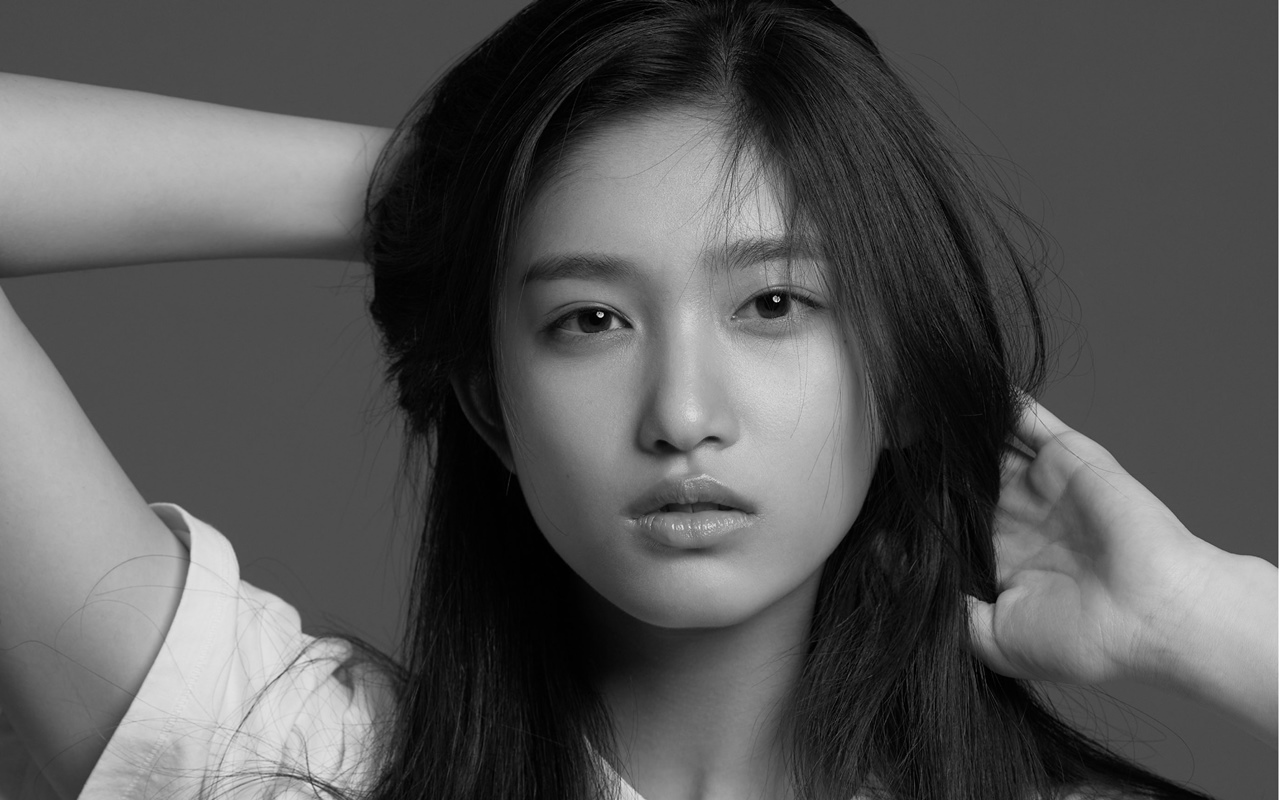 Still Underage, Starship IVE's Maknae Girl Debut Triggers Debate
Leeseo Was Born On February 21, 2007, Making Him 14 Years Old. Many Netizens Stated That Debuting At A Very Young Age Could Be Dangerous For Them.
Starship Entertainment recently announced their newest girl group, IVE . Their youngest member named Leeseo garnered attention for his surprising age.
The members were revealed one by one starting November 2 on Twitter, via tweets including their idol names, photos, and birthdays. Fans are excited to see familiar names like Ahn Yujin and Jang Won Young from IZ*ONE , but many are worried after seeing the young age of the group's maknae.
The youngest , Leeseo, was born on February 21, 2007, making him 14 years old. Many netizens stated that debuting at a very young age could be dangerous for them.
Furthermore, some urged K-Pop companies to set a minimum age for idols to prevent minors from debuting. The general sentiment is that no one under the age of 18 should debut.
However, some defended Starship Entertainment's decision to debut Leeseo by referring to many idols who also debuted at a young age. This includes SHINee's Taemin , f(x)'s Krystal , and NCT's Jisung , who all debuted at the age of 14.
But others were quick to reply that many idols who debuted at a young age have difficulties that children shouldn't go through, as they shouldn't be carrying such a heavy burden.
Fans also defended Leeseo against unfair treatment and harsh online criticism. Many have suggested that the debate around how young is too young to debut should be centered around the company making the final decisions, not the idols themselves.
Discussions about whether minors should debut have been going on for years, and will likely continue for years to come. A few months ago, a 7-year-old idol caught the attention of netizens and sparked a conversation.
On the other hand, people are worried that their mental health will be affected if they debut too young. What do you think?