Drama Recommendation: 'Navillera'
'Navillera' Is Prepared As A Substitute For 'LUCA: The Beginning' In The Monday – Tuesday Night Slot. The Latest TvN
Towards the end of this March, there is one more South Korean drama that is ready to be aired. The drama is none other than " Navillera " starring Song Kang and senior actor Park In Hwan .
"Navillera" is adapted from the popular webtoon of the same title. What are the other reasons why this drama about ballet is included in WowKeren's list of recommended dramas to watch? Let's take a look at the full article below:
Read More…
Shang-Chi and the Legend of the Ten Rings
Free Guy
The Medium
Sinkhole
The Protege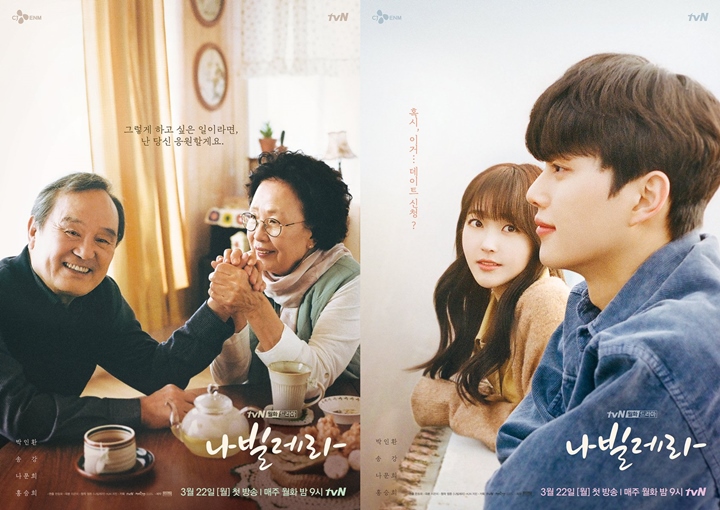 1. Main Player
As mentioned above, "Navillera" stars two actors with a fairly wide age range, namely Song Kang and Park In Hwan. Song Kang was born in 1994 (27 years old) while Park In Hwan was born in 1945 (76 years old).
Song Kang is currently very bright because the dramas he has starred in are successful in the market, ranging from " Love Alarm " 1 & 2,
While Park In Hwan is one of the senior actors in South Korea by starring in a myriad of drama and film projects such as " Liver or Die ",
2. Screenwriter
"Navillera" is adapted from a popular webtoon that was released in 2016 and received a high rating of 9.9 stars out of 10. The drama script was written by Lee Eun Mi who previously worked on OCN's " Tunnel ".
Lee Eun Mi will work with director Han Dong Hwa who previously worked in OCN's " Squad 38, " OCN's " Bad Guys 2 " and tvN's " Miss Lee ".
"Please anticipate the magic of ballet that will light the green light between a 70-year-old man who is entering the last chapter of his life and a 23-year-old young man who is just starting to face challenges in life," the production team added.
3. Dramatic Plot
This drama will tell the story of the development of people who chase their dreams because life only comes once.
Park In Hwan takes on the role of a retired postman named Duk Chool whose late dream of becoming a ballerino reappears in old age. She takes on a ballet challenge to finally fulfill her lifelong wish.
Song Kang plays Chae Rok, who is late to start ballet but has extraordinary talent. Chae Rok never thought about anything other than football, but after accidentally watching a ballet performance, he felt something he couldn't describe in words for the first time. Duk Chool also appears in his life to turn things around.
4. Netizen Comments
Since it was announced that a drama version has been produced, "Navillera" has received a positive response. Especially when Song Kang was announced to be a ballet dancer, netizens were more enthusiastic about waiting for this drama.
Read More…
Dune
Falling
Hostage: Missing Celebrity
Nowhere Special
Paw Patrol: The Movie
It is known together, drama projects starring Song Kang are always successful so netizens are very curious about this one. Plus, the handsome actor will compete acting with senior actor Park In Hwan who throughout his life has starred in dozens of drama and film projects.
Song Kang, Na Moon Hee, and Park In Hwan, wow," wrote a netizen. "I can't wait for this! I'm sure it's going to be awesome!" continued other netizens.
5. Showtimes
"Navillera" has also experienced a broadcast schedule delay due to the COVID-19 pandemic situation. Until finally, the latest tvN drama was announced to replace the airing slot " LUCA: The Beginning " on Monday – Tuesday night.
"Navillera" will begin to decorate the small screen starting 22 March. For those who are curious to watch this drama, don't miss watching it.