Drakor Mine Review: The Story of Rich Women with Myriad Secrets
Drakor Mine is again a mother's favorite because not only does it encourage us to imagine being rich, we can also learn from the various female characters in this drama.
A fellow mother said, Mine's drakor is small, but entertaining. When I tried to watch it myself, it wasn't that bad, really. Although the story revolves around the lives of women when they become the wives of men who are descendants of rich families, the female characters who are appointed here are very strong and inspiring, very far from the female characters who are appointed in soap operas (yes, yes!). Come on, let's just discuss which parts make this drama interesting to follow.
The twists and turns of the struggle for property
Once upon a time, Mr. Han, the head of the family and leader of the Hyo Won Group suddenly fainted during a dinner with his wife and children. Lying in the hospital for a long time made him have to leave power over his house and property. Unfortunately, he has not had time to delegate authority to each of his children. As a result, the three Han children competed with each other. Although it looks cool, but each has a specific mission in controlling Hyo Won Group.
Read More…
Shang-chi and The Legend of The Ten Rings
Raging Fire
Zero to Hero
Reminiscence
Free Guy
Han is lucky because he has a son-in-law who is smart, firm, and loyal in guarding all of Hyo Won Group's assets, like Jung Seo Hyun (played by Kim Seo Hyung). Besides being beautiful and classy , her style doesn't need to be questioned, because indeed she is also a descendant of a rich family, Seo Hyun knows very well how to lead a mansion including the "magical" people who live in it, solve household problems very elegantly, and is adept at "utilizing" the roles of the household members he hires .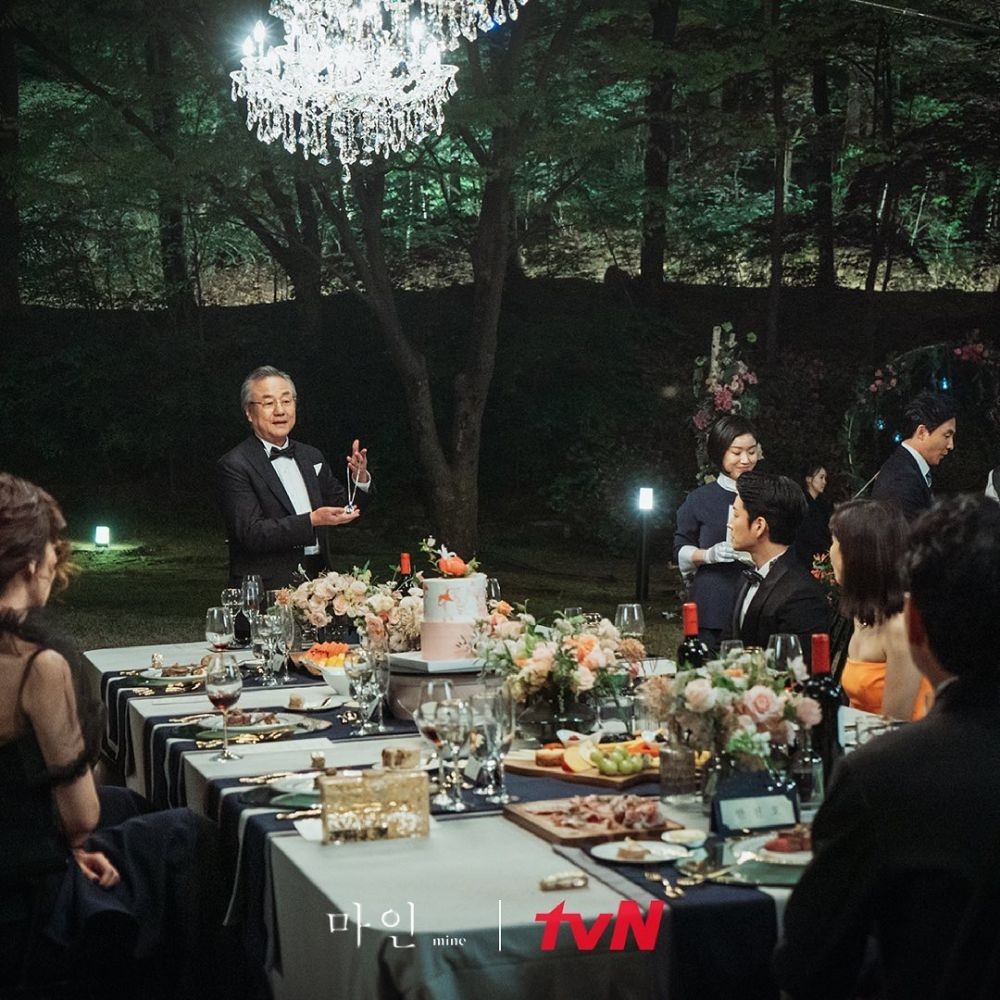 A variety of attractive female characters
Another is Seo Hyun, another is Seo Hee Soo (Lee Bo Young), a former top actress who has a high social spirit and is very motherly. She is the wife of Han's second child, Han Ji Yong (Lee Hyun Wook). Even though he looks innocent, he is not a role model of IRT but he can't do anything, you know! Hee Soo and Seo Hyun are very close, even though they are only brothers-in-law, they both support each other like siblings. Meanwhile, Han Jin Hee (Kim Hye Hwa) who is the only daughter of the Han family even looks dazed and tends to be insane. There is also Kang Ja Kyung (Ok Ja Yeon) who comes as a private tutor for Hee Soo's stepson. Ja Kyung's character is very mysterious at first, seems to have a certain purpose by being an employee at Hee Soo's house.
Compete to defend children
Some of the scenes presented are quite related to the lives of mothers, especially when they bring up the stories of Hee Soo and Ja Kyung. One of the episodes tells when Hee Soo's child becomes a victim of bullying at his school. It's like, here, the term don't mess with my son , that really applies to Hee Soo and Ja Kyung. They are willing to go to the mother of the bully to give them a proper lesson. There is also a story of a fierce rivalry between the biological mother and stepmother which later subsided because both of them gave sincere love to the child.
A woman who not only follows feelings, but also common sense
As painful as the heart hurts, this drama teaches how as women we need to take time to focus on ourselves and seek help from others just to vent, so that when we return to our roles as wives and mothers, we can refocus using common sense and no longer put emotions first.
Read More…
Paw Patrol: The Movie
CANDYMAN
The Suicide Squad
The Protégé
Crayon Shinchan: School Mystery! The Splendid Tenkasu Academy
Entertainment for "halu" together
In addition to a story full of mystery, for me this drama is quite entertaining. It's really funny to see the behavior of rich people who we think are always elegant, but it's not. Yes, yes, you can live in a mansion whose size is incredible, its contents, from each child's house, the main house, a maid's room which is similar to a room in a boutique hotel, a house for idleness, to a special indoor room for gym with high levels of oxygen is 15 times better than the air we normally breathe. The mineral water provided there also comes from the melting ice of the Antarctic continent, ceunah. If the narrator says, they need all of that because their stress level as rich people is also many times that of ordinary people, HAHAHA! Not to mention the hidden cabinets containing safes where you can store precious metals to jewelry, which are so expensive, you can't just sell them haphazardly. Not only that, the safe is even a secret passage to the basement which contains sweet memories of the host in the past.
I'm still curious about the ending, because the character who initially seemed the most silent, indifferent to his surroundings, and didn't really care about wealth was actually the culprit of the problems that occurred. Cus, watch it now and let's go together!