Doyoung NCT's Gray Hoodie Wanted By Fans, Unexpectedly Cheap Price
Despite Being A Top Celebrity, It Seems That NCT's Doyoung Doesn't Just Wear Branded Clothes In Every Appearance In His Daily Life, One Of Which Is Proven To Be His Favorite Hoodie.
It is possible for fans who are trying to follow their idol's dress style. There are even those who want to have the exact same outfit as their idol, like one of NCT's Doyoung fans .
As is known, Doyoung surprised fans on June 1, 2021 with an adorable upload when he wore a gray hoodie. He was also seen wearing the same outfit over and over again in the next few weeks.
The hoodie seems to be worn consistently by Gong Myung's younger brother so that the curiosity of his fans is increasing. Like one of them Doyoung was seen at the Baskin & Robbins store picking up ice cream with the same hoodie. Then he used it for music practice and even dance practice.
The perfect oversized outfit moved fans to find out and some of them asked where to get the same suit because it seemed that Doyoung was very comfortable wearing the outfit. Finally, fans are trying to figure out for themselves where the hoodie came from.
Unfortunately, even after 3 months they searched for it no one knew and could find where Doyoung bought it. Fans used the word "Washion" to search for the hoodie, but there was no such brand.
Finally, in mid-September, a Twitter account named @nct_closet_ managed to find it. The reason why it was so hard to find was because it turned out that the hoodie was unbranded.
The hoodie can be found at online shopping malls that sell affordable off-label clothing. Following this information, it turns out that the hoodie is quite affordable, worth 29 thousand won or Rp. 360 thousand and is available in 4 colors.
Meanwhile, seeing this price, of course, fans not only want to buy it but also praise Doyoung who is considered humble because he still wants to wear clothes that are relatively cheap. Considering that he is a famous idol, it seems that he is often flooded with branded clothes at exorbitant prices.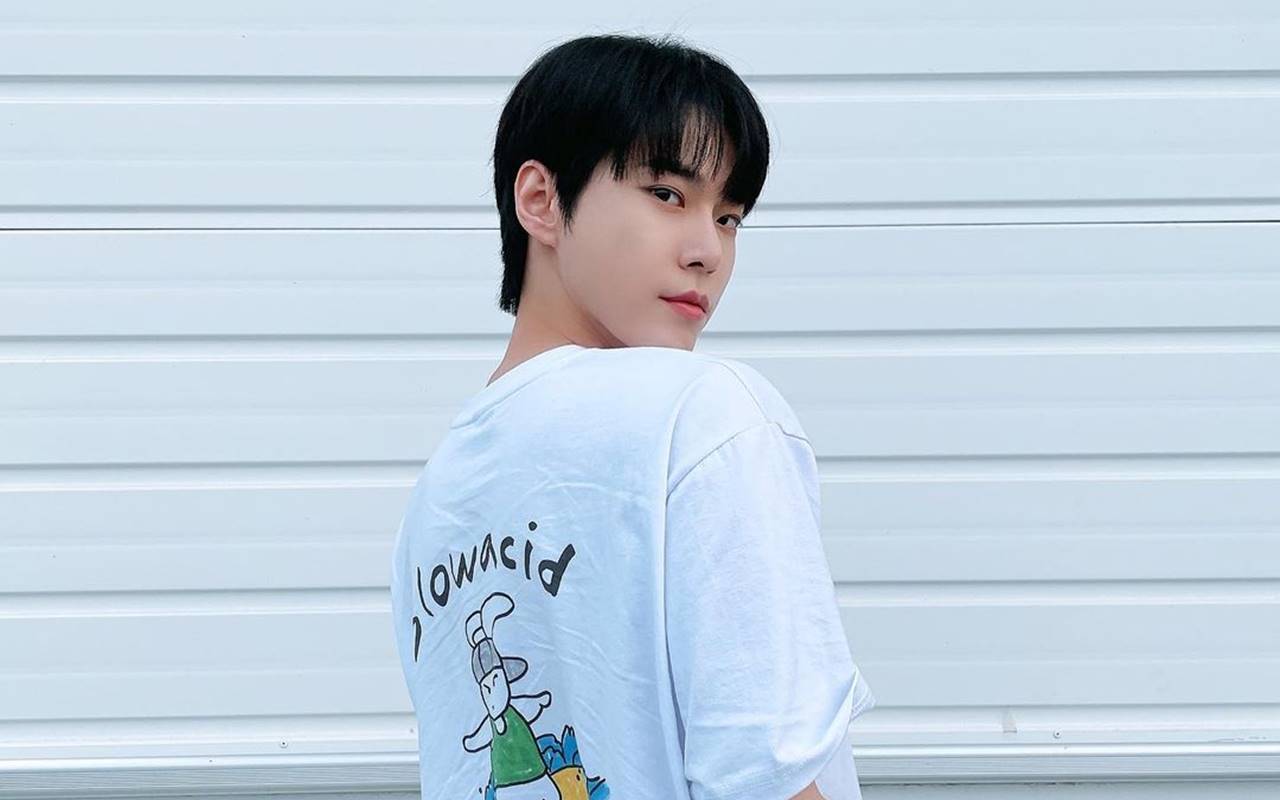 NCT 127'S Doyoung Vibes Through The 'Havana' Dance Makes Group Members Painful, Really Flexible
NCT 127'S Doyoung, Who Once Performed A Dance With Camila Cabello's Song 'Havana' On A Variety Show In 2018 Ago, He Briefly Showed Again When He Was With His Members.
It's nothing new for NCT 127 's Doyoung fans who often share cover songs from the artists he likes. One of the songs he has ever performed is "Havana" by Camila Cabello which until now seems to be his favorite.
Like most music lovers, Doyoung likes and is fascinated by the song "Havana" which has been released since 2018. "Havana" itself has the characteristic of a song with beats inspired by salsa music that makes people can't help but dance when they hear it.
During the latest episode of NCT 127 "Stick Together" that was released on the YouTube channel, the members played a game to decide which room they could choose. All kinds of games always make these members excited. They really like the game because later all show off their best moves.
Naturally, when it was Doyoung's turn, he danced to the song "Havana" happily. Doyoung casually twisted his hips and spun to the beat as the members watched. At one point, Doyoung asked Taeyong to dance with him and they both showed off their best moves.
Because of this move, many fans immediately flashback to Doyoung who once performed a dance to the music "Havana" at an event. This is not the first time Doyoung has shown off his interesting moves to dance "Havana". While competing in " The King of Masked Singer ", he danced to the song "Havana" and disguised himself as assistant manager Kim Dae Ri. Doyoung's sexy dance succeeded in surprising the audience and judges so that his appearance became one of the iconic ones for this idol.
"They are all very happy with this game, as well as me who enjoys how happy they are too," commented a fan. "Doyoung can't move on from Camila Cabello's song like all of us," said another fan. "I remember how he danced using a mask like before. He was stunning," commented another fan.
Meanwhile, NCT 127 is known to have made their comeback through the album "Sticker". This one group is also rumored to be a guest host on " SNL " Korea.