BTS, Korean boyband green light army Able to play music while serving in the military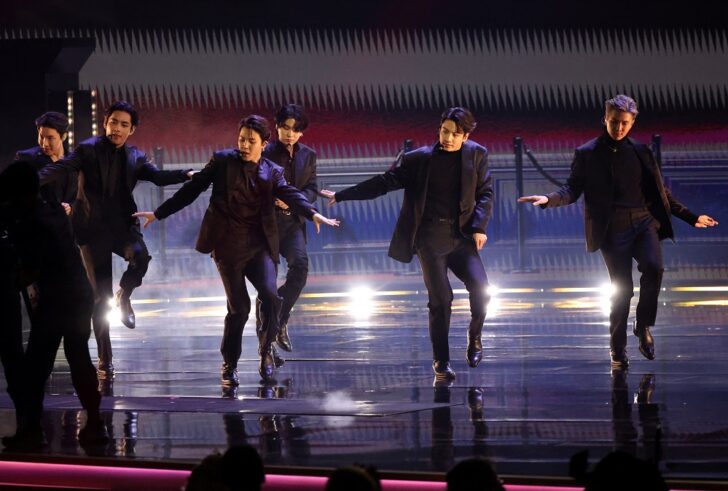 Korean boy band BTS will be able to work on music. ready for military service Amid controversy in South Korean society over shortening military service, the band has generated 56 trillion won in economic benefits for the country over the past nine years.
On August 2, 2022, Reuters reported that South Korea's defense minister revealed that South Korean boy-band BTS, K-pop, may be able to perform abroad. while enlisting in the military
Amid the situation, the whole of Korea is arguing over the reduction of the mandatory military service time for performers and bands from two years to three weeks.
The story is becoming more and more interesting when Jin, or Kim Sook Jin, the oldest member of the team. She is about to turn 30 years old on December 4th this year.
While under a law amended in 2019, the world-famous K-pop star will be allowed to postpone his military service until he turns 30.
Military service is highly controversial in South Korea. All able-bodied men between the ages of 18-28 years and who are physically fit must defend the country. as part of the national defense effort from the Democratic People's Republic of Korea or North Korea nuclear-armed
over the years People in certain occupations are exempt. both permission to waive military service Or it could be military service for a shorter period of time. including Olympic medalists, Asian Games, classical musicians and the dancers who win the top prizes in certain competitions.
Parliament is currently discussing a bill that would reduce military service time. For the rising stars of K-pop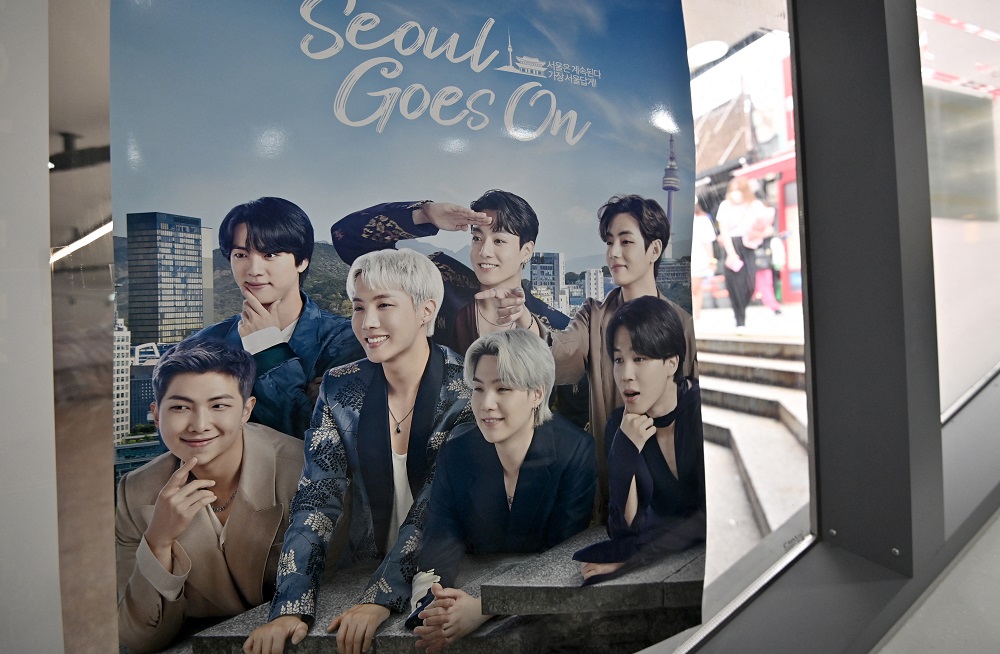 Lee Jong Soup, Minister of Defense of South Korea said at the council meeting that To allow BTS to continue their performances It will allow the military to generate national interests without affecting the dwindling resources of human resources. due to the low birth rate
Big Hit Music, the manager of BTS, has yet to comment on any response.
He also said that Even if they join the army But there should be a way to give them the opportunity to train in the military and perform together. If there is a concert schedule abroad
"While many people value artists serving in the military, It might increase their popularity even further," the defense minister said.
However, last June This seven-member boy band has announced that it will temporarily suspend its musical activities. to perform solo claiming that it is caused by fatigue
April Staff of Big Hit Music Company said that some members of the group are having "Hard times" due to the uncertainty of the controversy in the House of Commons over the issue. and called for a conclusion
Since their debut in 2013, BTS has become a worldwide hit with their hilarious hits. and social campaigns aimed at empowering youth.
BTS also became the first Asian group to win Artist of the Year at last year's American Music Award. And they also met US President Joe Biden at the White House in May. to discuss hate crimes targeting Asians
PELAARI L
South Korean analysts estimated in 2018 that BTS could generate 56 trillion won in total economic benefits for South Korea between 2014 and 2023.