Best Attackers Who Are Over 35 Years Old, Still Stunning!
Football is a sport that requires a very strong physique. In addition, age is also a factor in the success of a player. Usually, football players will experience a decline in performance when they are 30 years old.
However, this does not apply to a number of these top players. In fact, when they are over 35 years old, they still look impressive and are able to make a significant contribution to their respective clubs. Here are five of the best strikers over the age of 35.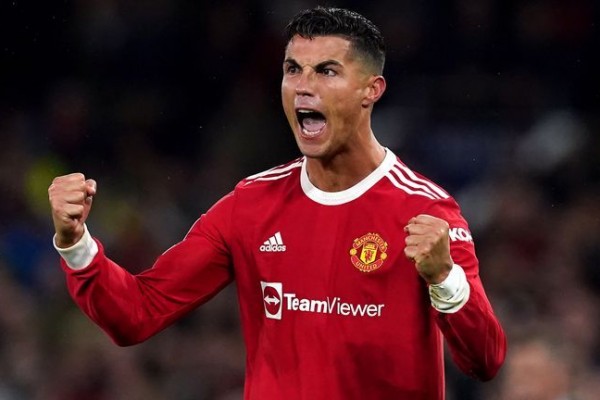 Radamel Falcao : Radamel Falcao was one of the best strikers in European competition of his time. His name first appeared when playing for FC Porto. During his two years with the Portuguese club, he managed to score 41 goals in just 50 matches. That impressive performance made him move to a bigger club, namely Atletico Madrid.
In the Spanish competition, Falcao's appearance is getting better by successfully scoring 52 goals from 68 matches in LaLiga. Not only that, he was also able to win the Europa League and Copa del Rey trophies. Falcao then had time to change clubs by defending AS Monaco, Manchester United, Chelsea, Galatasaray, and currently with Rayo Vallecano. This season the Colombian player has scored 5 goals from 8 matches he has played in LaLiga.
Olivier Giroud : Olivier Giroud started his career as a football player by defending French club, Grenoble. Having defended Montpellier, the striker then joined Arsenal in 2012. With the London club, his career continued to improve and successfully penetrated the French national team.
In 2018, Giroud chose to continue his career with another London team, namely Chelsea. With the Blues , the player was able to win the FA Cup, Champions League and Europa League. Meanwhile, last summer, the 35-year-old left for AC Milan and has scored 4 goals in 7 matches in Serie A so far.
Edin Dzeko : Edin Dzeko is arguably one of the attackers who is often underestimated. Even so, this Bosnian player is still able to show a pretty slick performance every season. Dzeko's name was first known when defending Wolfsburg. With the club, he successfully brought Wolfsburg to win the first Bundesliga title.
Dzeko then continued his career with Manchester City in 2011. There, the striker managed to win a number of domestic trophies. Had appeared for AS Roma, now Dzeko is strengthening Inter Milan. From 12 matches in Serie A, he has recorded 7 goals and 2 assists.
Zlatan Ibrahimovic : Regarding quality, Zlatan Ibrahimovic certainly does not need to be in doubt. Even though he is now in his fourth head, the Swedish player is still able to perform well in Europe's elite competition. With AC Milan this season, he has managed to record 3 goals and 2 assists from 6 matches in Serie A.
Prior to joining AC Milan, Ibra also had time to defend a number of other elite teams, such as Ajax, Juventus, Inter Milan, Barcelona, ​​Manchester United, and Paris Saint-Germain. Amazingly, he always managed to win titles with these teams. Throughout his brilliant career, the former Inter Milan player has scored more than 350 goals.
Cristiano Ronaldo : Cristiano Ronaldo started his career with the Portuguese team, Sporting Lisbon. The player's slick appearance with the club made Manchester United fall in love and recruited him in the summer of 2003. In the English competition, CR7 became one of the great players and successfully contributed greatly to the club.
Ronaldo then joined Real Madrid in 2009. With the Spanish team, he won various titles, including 4 Champions League trophies. Having played for Juventus for 3 seasons, Ronaldo then chose to return to defend the Red Devils last summer. From 12 matches in all competitions, he has now scored 9 goals and 1 assist .
Regulating their diet and exercising consistently is one of the factors that keeps them looking impressive even though they are more than 35 years old. Uniquely, some names are still a mainstay in their respective national teams.