Be My Dream Family, The Newest Family-themed Korean Drama 2021
Be My Dream Family is the title of the latest Korean drama that will air on March 29, 2021. This drama tells about an elderly couple. Then decided to build a family consisting of different cultures.
The drama directed by Kim Jung Gyu has 120 episodes. In addition, this drakor will air every Monday to Friday on KBS tv station.
Many famous artists have played the drama Be My Dream Family. Includes Ham Eun Jung, Choi Jung Woo, Joo Ah Reum, Park Joon Geum, Wang Ji Hye, and Ryu Jin. This family-themed drama is perfect for your weekend spectacle. Check out the synopsis below!
Read More…
Dune
Falling
Hostage: Missing Celebrity
Nowhere Special
Paw Patrol: The Movie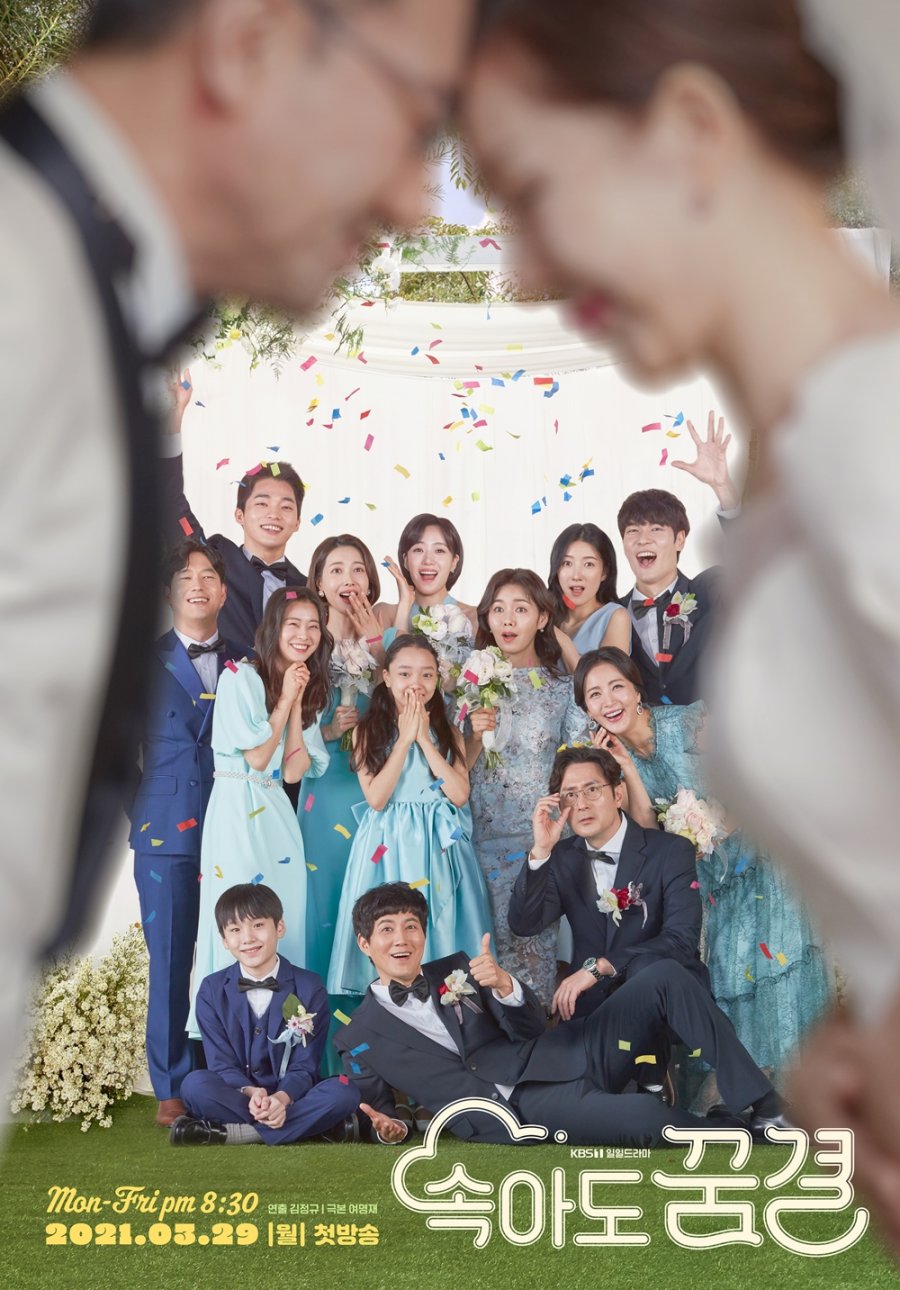 Synopsis of Korean Drama Be My Dream Family
With a total of 120 episodes, this drama has a long storyline. The following is a review of the Korean drama storyline Be My Dream Family.
One Family With Different Culture
The drama Be My Dream Family is about Geum Jong Hwa (Choi Jung Woo), an elderly man. The man finally decided to marry the woman of his choice, Kang Mo Ran (Park Joon Geum).
But actually Geum Jong Hwa is married and has children. They are named Geum Sang Baek (Ryu Jin), Geum Sang Goo (Im Hyun Joong), and Geum Sang Min (Lee Tae Gu).
Likewise with Kang Mo Ran, a widow who has a daughter. They are named Han Geu Roo (Wang Ji Hye) and Han Da Bal (Ham Eun Jung).
After getting married, this family found many differences. Because basically, the two families that merged into one have different cultures.
Their children want to see their parents happy. So they try to reconcile these differences. Will they succeed?
Children with Different Interests and Hobbies
Drama Be My Dream Family is one of the dramas with a unique story and theme. The reason is, how can unite two families full of differences in it.
One of the differences regarding their children's interests and hobbies. After their children grow up and have families, many problems arise.
Geum Sang Baek has married a woman named In Young Hye (Park Tam Hee). From their marriage, they were blessed with two twins, a boy and a girl. They are named Geum Min Ah (Kim In Yi) and Geum In Seo (Ok Jin Uk).
Furthermore, Geum Sang Baek's sibling, Geum Sang Goo, finally got married. He married a woman named Oh Min Hee (Yoon Hae Young).
In addition, Geum Sang Goo has a job as an announcer. In this Be My Dream Family, there is the last brother named Geum Sang Min who is also married. He has a son named Cho Han Gyeol (Lim Heon).
Geum Sang Min has a job as an artist. But on the other hand, he also dreams of becoming a famous artist. Meanwhile, the daughter in the family, named Han Geu Roo, works as the Editor-in-Chief of a children's book publication. However, Han Geu Roo has not yet been blessed with a child.
Furthermore, the siblings of Han Geu Roo have different jobs. Han Da Bal works as a judo coach. In addition, he is also married and has a beautiful little daughter named Min Sol (Lee Go Eun).
Read More…
Ron's Gone Wrong
Eternals
Sword Art Online Progressive
House of Gucci
The King's Man
Have Long Episodes With Interesting Storylines
Korean drama Be My Dream Family is different from Korean dramas in general. Like 16 to 20 episodes in each season.
However, this drama has an interesting storyline in every family story. The family has a long lineage and will add to the complexity of the conflict within it.
In fact, it all started since the opening episode, starting with the wedding of Geum Jong Hwa and Kang Mo Ran. Until their children's family from generation to generation.
With a different storyline, of course the Korean drama series titled Be My Dream Family is interesting for us to watch. Follow each episode by watching with your beloved family, partner, or friends.