Ahead of Chelsea Vs MU in the Premier League: Graham Potter admits the Red Devils team has changed a lot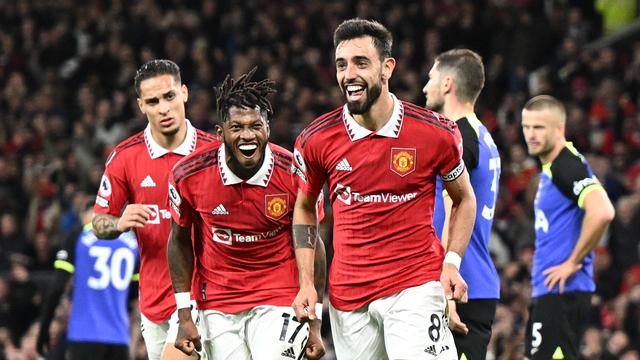 Chelsea manager Graham Potter said Manchester United had changed a lot and was different from the one he had beaten at the start of the 2022/2023 Premier League.
Graham Potter has sweet memories against Manchester United this season. At that time, Potter who was still the manager of Brighton and Hove Albion managed to beat MU with a score of 2-1 (7/8/2022).
However, Graham Potter did not want to use that result as a reference in Chelsea's match against Manchester United at Stamford Bridge, Saturday (10/22/2022).
According to the British manager, it is MU who is currently worthy of attention because it has been improving since the poor results at the start of this season.
"A lot has changed since the start of the season. I respect Erik ten Hag, the work he did in his career and his qualities as a coach. You can see people adapting and adapting when Manchester United enter the competition," Graham Potter was quoted as saying by The Mirror.
Hard Game
Manager Graham Potter predicts, the duel against Manchester United will be difficult for Chelsea. Potter warned his team to show their best performance against the club nicknamed the Red Devils Team.
"So they've done well. Obviously, it wasn't a great start from their point of view, but they've fought back, got the points and played well," explained Graham Potter.
"It will be a tough match," he said.
Will Grow
Graham Potter also commented on Erik ten Hag's performance as Manchester United. According to Potter, MU will develop and become a better team gradually.
"The process you go through and that's normal. He has qualities and naturally they will get better with time," said Potter.