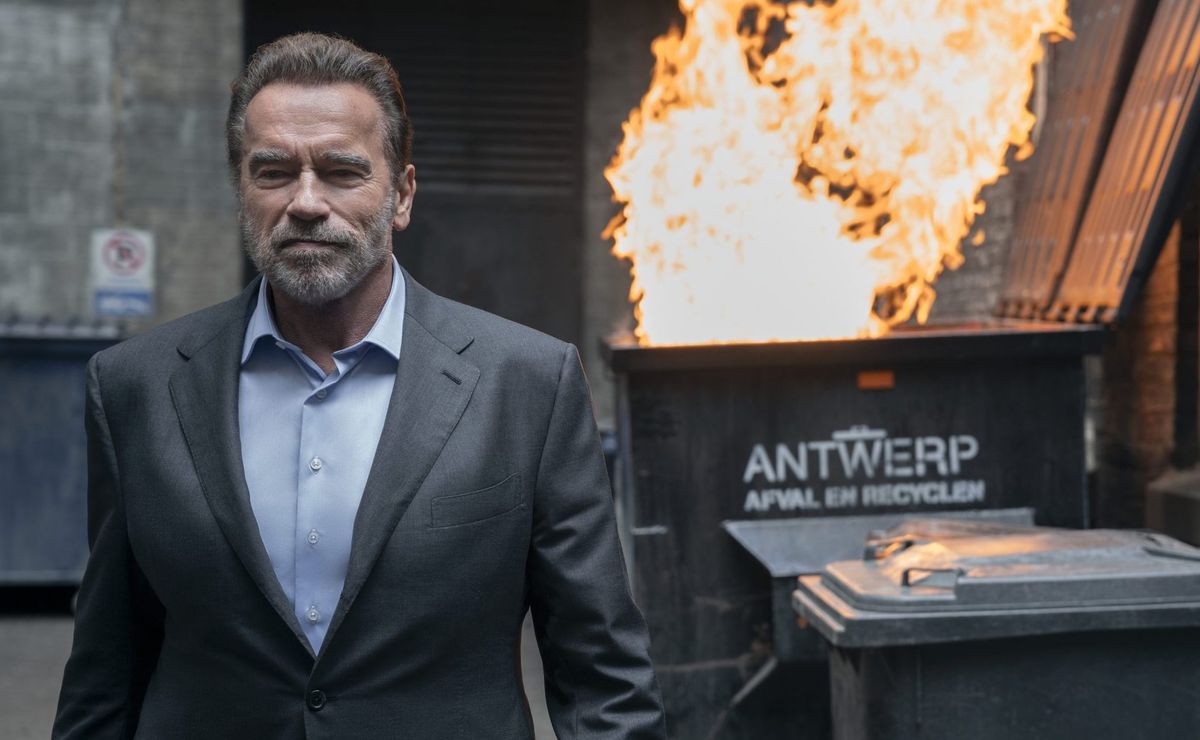 One of the most important weeks of the year in terms of premieres in streaming platforms is about to start. It's that of the May 22 to 28subscription services will incorporate into their final series catalogs such as Succession, Love&Death and Citadelto give space to new releases such as Not from here, not from China and fubar. Review below what will come to Netflix, Prime Video, HBO Max, Star+ and Disney+ so as not to miss anything.
+ Premieres on Netflix this week
– Mermaid people | Series
Release date: may 23
Plot: Dive into the fascinating world of underwater artists who have turned their love of mythical sea creatures into a real-world profession.
– Fubar | Series
Release date: 25 of May
Plot: A retiring CIA agent discovers a family secret and is forced back into action for one last mission.
– Blood and gold | Movie
Release date: May 26
Plot: Near the end of World War II, a German deserter desperate to return home is caught up in a battle with SS troops in search of hidden gold.
+ Premieres on Prime Video this week
– The big storm | Movie
Release date: May 26
Plot: Jane and Paul have to fight for their lives as the only survivors after their plane crashes on a remote snow-covered mountain. Together they will have to do everything on their part to save themselves from wild nature.
–The Gryphon | Series
Release date: May 26
Plot: The three misfits Mark, Memo and Becky discover a fantastical world called The Black Tower where Gryphon, a world-devouring monster, mercilessly subjugates all living creatures. And Mark is the only one who can beat him. He's not a hero and he doesn't want to be. But when Mark's brother goes missing, the friends must venture into this fantastical world and face danger.
– Citadel (Season Finale) | Series
Release date: May 26
Plot: Eight years ago, the Citadel fell. The spy agency tasked with maintaining security and well-being was destroyed by operatives from Manticore, a powerful enemy. With the fall of the Citadel, the memories of agents Mason Kane and Nadia Sinh were erased. One night, Mason is tracked down by his former Citadel colleague who needs his help. Mason searches for his old partner, Nadia, and the two spies embark on a mission to stop Manticore.
+ Premieres on HBO Max this week
–Shazam! Fury of the Gods | Movie
Release date: may 23
Plot: Billy Batson and his fellow foster children continue to learn how to balance adolescence with their adult superhero alter-egos. But when the Daughters of Atlas—a vengeful trio of ancient gods—come to Earth in search of magic stolen from them long ago, Billy—aka Shazam—and his family find themselves locked in a battle for their superpowers, their lives and the fate of their world. But can a group of teenagers save the day?
– Love & Death (Season Finale) | Series
Release date: 25 of May
Plot: This riveting drama tells the true story of Candy and Pat Montgomery and Betty and Allan Gore, two very religious couples enjoying life in a small Texas town… until an extramarital affair leads someone to take up an axe.
–VGLY | Series
Release date: 25 of May
Plot: It will tell a story of survival within the competitive world of urban Latin music and the dangerous neighborhood "La Guerrero" in Mexico.
–Halloween Ends | Movie
Release date: May 26
Plot: Four years after their last meeting, Laurie Strode has decided to move on with her life, but a series of terrifying events force her to face off one last time against Michael Myers, the personification of evil.
–Being Mary Tyler Moor | Documentary film
Release date: May 26
Plot: As an actress, performer and advocate, Mary's groundbreaking career revolutionized the representation of women in media, redefined their roles in show business and inspired generations to dream big and succeed on their own.
– Succession (Season Finale) | Series
Release date: May 28
Plot: The sale of the media conglomerate Waystar Royco to the technological visionary Lukas Matsson is getting closer. The prospect of this seismic sale causes existential angst and family division among the Roys as they anticipate what their lives will be like once the deal is complete. A power struggle ensues as the family weighs a future in which their cultural and political weight will be severely reduced.
+ Premieres on Star+ this week
– I'm not dead yet | Series
Release date: May 24
Plot: Follow Nell Serrano, who recently separated from her partner and with limited resources, works in search of reestablishing her life and the career she left behind 10 years ago. When she gets the only job she can find, writing obituaries, Ella Nell begins receiving life advice from a strange source: the deceased themselves.
– Bel-Air (Season 2) | Series
Release date: May 24
Plot: Will and the Banks family begin to see their dreams no longer coincide with the world of Bel-Air. As they abandon their respective norms, each character will have to decide which leaps to take to achieve personal success.
– Godfather of Harlem (Season 3) | Series
Release date: May 24
Plot: "Bumpy" Johnson fights for control of Harlem alongside other claimants to the throne, aka the Cuban mob, rival Italians, ruthless Latino assassins and, ultimately, the CIA.
– The Kardashians (Season 3) | Series
Release date: 25 of May
Plot: The cameras are turned back on to capture the lives of Kris, Kourtney, Kim, Khloé, Kendall and Kylie as they navigate motherhood, co-parenting and the growth of their empires. The family bond will be tested and some tensions will arise, but they will remain united during the storm.
–Hellraiser | Movie
Release date: May 26
Plot: It is the remake of Clive Barker's 1987 horror classic, in which a young woman struggling with addiction comes into possession of an ancient puzzle box, unaware that it is used to summon the Cenobites, a group of sadistic supernatural beings from another dimension.
+ Premieres on Disney+ this week
– Disney Intertwined (Season 2) | Series
Release date: 24 of May
Plot: Marco travels in time thanks to the bracelet and arrives from the '90s to 2021. Fascinated by this new world that opens before his eyes, Marco will seek to stay there with Allegra. Meanwhile, the three women of the Sharp family – Cocó, Caterina and Allegra – receive an offer they can't refuse to take the play "Light Years" to another level. The project, however, will not be easy to achieve since several revelations from the past that have remained unresolved since 1994 will be put into play. Marco will collaborate with the Sharp, but he will also have to decipher against time why the bracelet took him until 2021, discovering in the process an unknown danger that holds this magical object that allows time travel.
– Not from here, not from China | Series
Release date: May 24
Plot: Based on the novel by Gene Luen Yang, it recounts the trials and tribulations of a teenager whose life changes forever when he befriends the son of a mythological god. Neither from here nor from China is the story of a young man's battle for his own identity through family, comedy and Kung-Fu action.
– Chip and Dale: Life in the park (Season 2) | Series
Release date: May 24
Plot: Follow the story of two mischievous little boys who try to live the good life in a big city park while having huge adventures. Disney's adored little chipmunks, the nervous, always-worrying Chip and the easy-going dreamer Dale, make a perfect mismatched pair. They are best friends and they drive each other crazy! On their everlasting quest for acorns, these underdog squirrels join Pluto, Butch and other iconic Disney characters as they take on bullies both big and small.
–Wild Life | Documentary film
Release date: May 26
Plot: It chronicles the life of Kristine and Douglas Tompkins and their conservation work in Chile and Argentina. It tells the story of philanthropists from their origins linked to companies like Patagonia, Esprit and North Face, and the radical change in their lives when they decided to dedicate themselves to conservation. The film covers the most significant moments in their careers, such as the purchase of land in the south of Chile, the death of Douglas Tompkins in 2015, and the realization of the largest donation from a private person to a State, which allowed the creation of seven new national parks for Chile and the expansion of another three.